HOW DO YOU FLOW?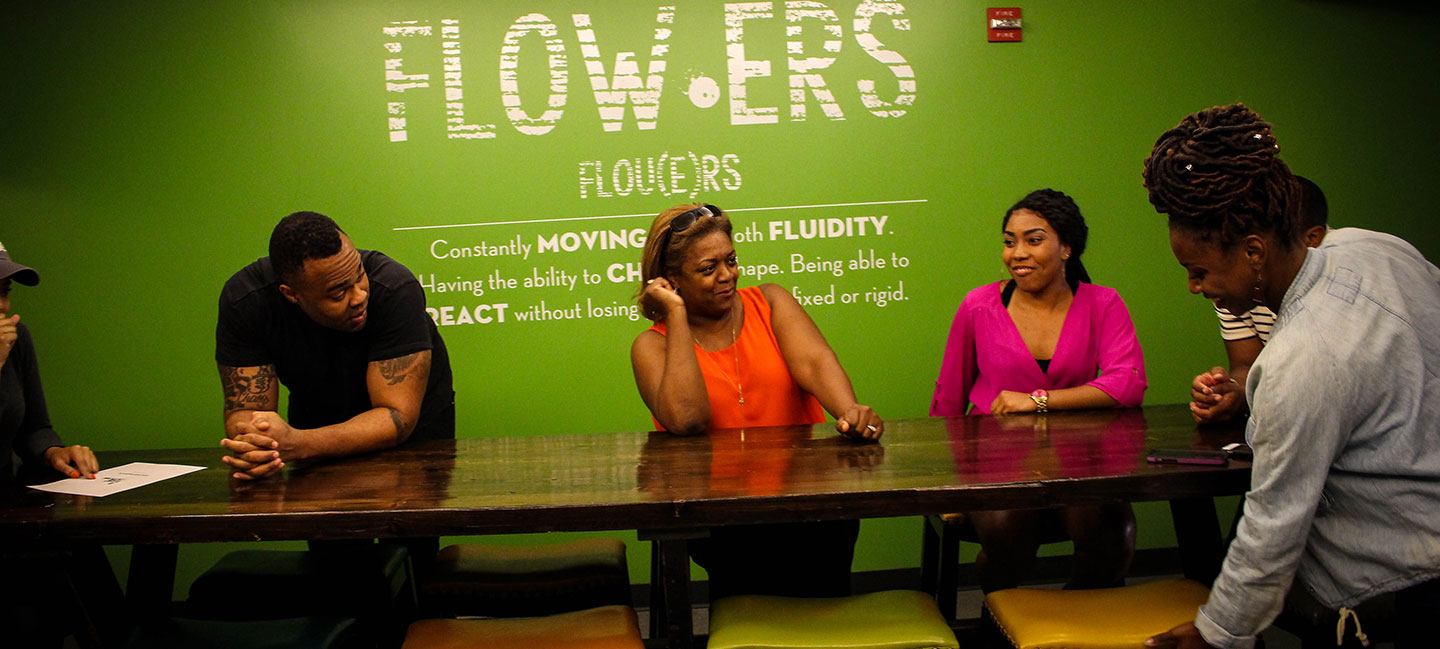 Integrated Project Manager
Smart, agile, resourceful, driven, creative, intuitive and go getter are attributes of the Integrated Project Manager we want on our team. You will be the air traffic controller that will manage the day-to-day flow… or as we call it powerFLOW, schedules, budgets, teams and details of video content marketing, advertising and PR projects in Greenhouse Studio, the creative services practice within Flowers Communications Group.

Performance Leadership Responsibilities:
Project Management
Work with account teams to define project scopes and statements of work, clarifying requirements, explaining executable ideas clearly and managing expectations
Develop workable budgets, detailed project tasks and realistic timelines
Manage assigned projects from start to finish, ensuring successful project completion against deadlines
Lead and inspire creative teams by communicating the vision for the project as well as involving people at the optimal levels for project success and overall account utilization
Determine project risks on an ongoing basis, escalates issues as needed
Evaluate best team makeup for assigned projects
Keep teams of designers, copywriters, creative directors, art directors, production crews, editors and programmers on track
Help evolve creative concepts into clear sets of deliverables that match client requirements and expectations
Keep project status reports and budget trackers up-to-date
Monitors out of scope requests, initiates additional estimates/change orders for approvals
Maintain a high level of project quality assurance - review final product against scope
Ensure all asset management and file document management is completed after a project has ended
Initiate and lead all appropriate project meetings
Use project management tool to set and manage timelines and keep all project information and milestones in one central location
Develop playbook with pertinent project correspondence to ensure client and vendors have a clear understanding of production details and timing

Financial + Administration
Monitor all internal and external costs for assigned projects
Create and maintain all project backup, status reports, PO's, estimates, schedules, change orders, technical and production specs, play books and any other backup documentation
Manage vendors and talent on assigned projects - create purchase orders, monitor actual vs. budgeted costs, review and approve timesheets, provide invoices to Financial Services
Manage agency internal projects and assist in preparing materials for creative presentations and meetings
Partner with Business Operations SVP to ensure projects stay within budget, fees are appropriate and statement of work and change orders are approved
Display a sense of ownership, urgency and confident leadership style

Qualifications:
Bachelor degree in Business Administration, Art or related field
3+ years project management experience in an agency environment
Experienced in managing knowledge advertising and video content creation
Advanced proficiency in Microsoft Office Suite, Microsoft Teams, Teamwork (or similar project management tool) is required
Experience being the liaison between creatives and account teams
Highly skilled in managing multiple projects in a fast paced environment
Excellent written and verbal communications skills
Excellent presentation skills
Strong organizational, analytical and problem solving skills
Ability to take the lead, pivot and pull out all stops to get projects completed on time and within budget

Benefits:
We value our employees' time and efforts. Our commitment to your success is enhanced by our competitive compensation (commensurate on experience), in addition to an extensive benefits package including:
Generous PTO includes Christmas and New Years
Tuition Reimbursement
401k with company match
Medical, dental and vision benefits
Your birthday is a national holiday


In addition, we work to maintain the best possible environment for our employees, where people can learn and grow with the company. We strive to provide a collaborative, creative environment where each person feels encouraged to contribute to our processes, decisions, planning and culture.