Women's History Month: Advice from Multicultural Women in Communications for the Next Generation
One of the most rewarding parts of my career is being able to share my lessons learned with up-and-coming professionals in the communications industry. I keep it real when I talk about what I've experienced and witnessed as a woman of color at all levels of this industry. Integrated marketing communications struggles with diversity from internship candidates to executive level leadership. Professional associations like the Black Public Relations Society, PRSA, ColorComm have carried this conversation forward over the years, but the numbers are still dismal for African Americans and Latinos entering the workforce.
For those who are in the industry now, I wanted to use Women's History Month to share some jewels from other women of color who are leaders at their companies.
*******
"My advice would be to be open to the possibilities that people that are different than you, can bring you."
Jacqueline Camacho-Ruiz, Make it happen! Director, 8x Author, Speaker, Pilot, JJR Marketing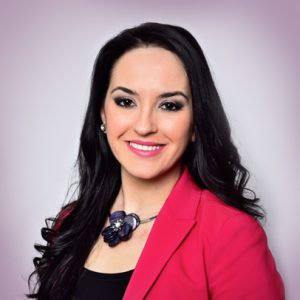 ********
"My advice is to have the self-awareness to know who you are and what makes you different, and then use that uniqueness to insert in everything you do.  It's about influence through authenticity. 
Craft and deliver ideas, messages and responses in your company's voice, but also eloquently threaded with your voice.  If you are a natural introvert like me, co-existing in an industry full of extroverted communications leaders, you must rely on your distinctive attributes and use them to your advantage. So, if you are an introvert who is extremely observant, creative and thoughtful, it is your responsibility to interject your beliefs so that decision making is inclusive, mindful, relevant and impactful for all of the targeted audiences. 
When everyone else is saying no, maybe you should be the voice saying yes. Maybe you should be the voice leading with questions and concerns that have yet to be articulated by others who may be less sensitive than you.  Maybe you should be the voice leading in a crisis because your temperament is one of peace and calm, and that may resonate better in situations of chaos.  Maybe you should be the voice representing vulnerable publics because you understand how they are misunderstood, feared and ignored.
It took me awhile to figure out the significance of my voice, but once I did, I embraced it and have excelled with it in every aspect of my career, from advertising and PR, to non-profit and higher education communications. There is a place for you in communications, but you must know who you are."
Jeri Bingham, Vice President, Marketing, Resurrection University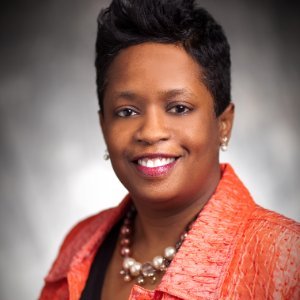 *********
"The advice I would give my younger industry peers is two-fold.  (1) Don't be afraid to take risks. Being comfortable is your enemy when it comes to career advancement.  (2) Make meaningful connections and keep in touch with them. Whether it's a boss, a mentor, or a colleague you admire, maintaining those relationships can help you in ways down the line you can't even think of now. There is a reason why people say your network is your net worth. Believe it."
Raschanda Hall, Director of Global Media Relations, Business Wire – A Berkshire Hathaway Company and President, Black Public Relations Society – Chicago Chapter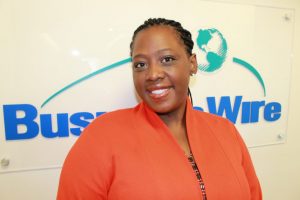 **************
"1. Don't tell your story, sell your story! 
A lot of people can write well, communicate well or edit well, but you're the only one with your views, vantage points and life experiences.  Sometimes in media, we can be steered towards telling a story in a rather monolithic way.  I think though, when we aren't afraid to be ourselves, and use our platforms to tell our stories and speak on what we know, we resonate with people more strongly and ultimately grow our personal brands because people trust our authenticity.  Now, it's more important than ever that women of color have their stories told and make our voices heard.  That said, don't shy away from using your authentic voice; run towards it!
 If nobody else hires you, hire yourself.
The internet has changed the game when it comes to receiving media exposure.  Everybody is online these days, so if you have a skill you'd like to share with the world, but can't seem to find a company who will hire you to perform that task, start doing it for yourself and share it online; the world will be able to see how talented you are. When I began my career at the public access television network, I definitely stepped off of the path of a traditional media or communications career.  I wanted very much to be able get back to my journalism roots, so, I started blogging.  It was through my blog that I've been presented with all of the writing opportunities I've been able to take advantage of. Put your content out there diligently and consistently."
Sylvia D. Snowden, Journalist & Blogger, trulysylvia.com, Contributor, Huffington Post, Ebony/Jet Magazine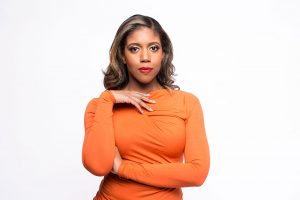 ***********
"Look for opportunities in everything you do." When you are out at an event find at least two – three new people to network with and build a relationship with them."
Alice Rooks, Ebony/Jet Magazine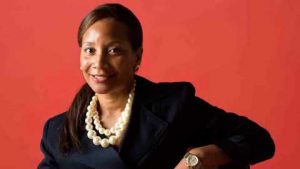 This blog carefully demonstrates that those of us who have navigated this industry really care about increasing diversity in this crazy, fun and creative field. I thank everyone for sharing their advice – it may encourage someone who needs to know that this industry is for them.
Christina Steed is an executive vice president at FCG.