Women Leading Communications Panel Recap and Reflections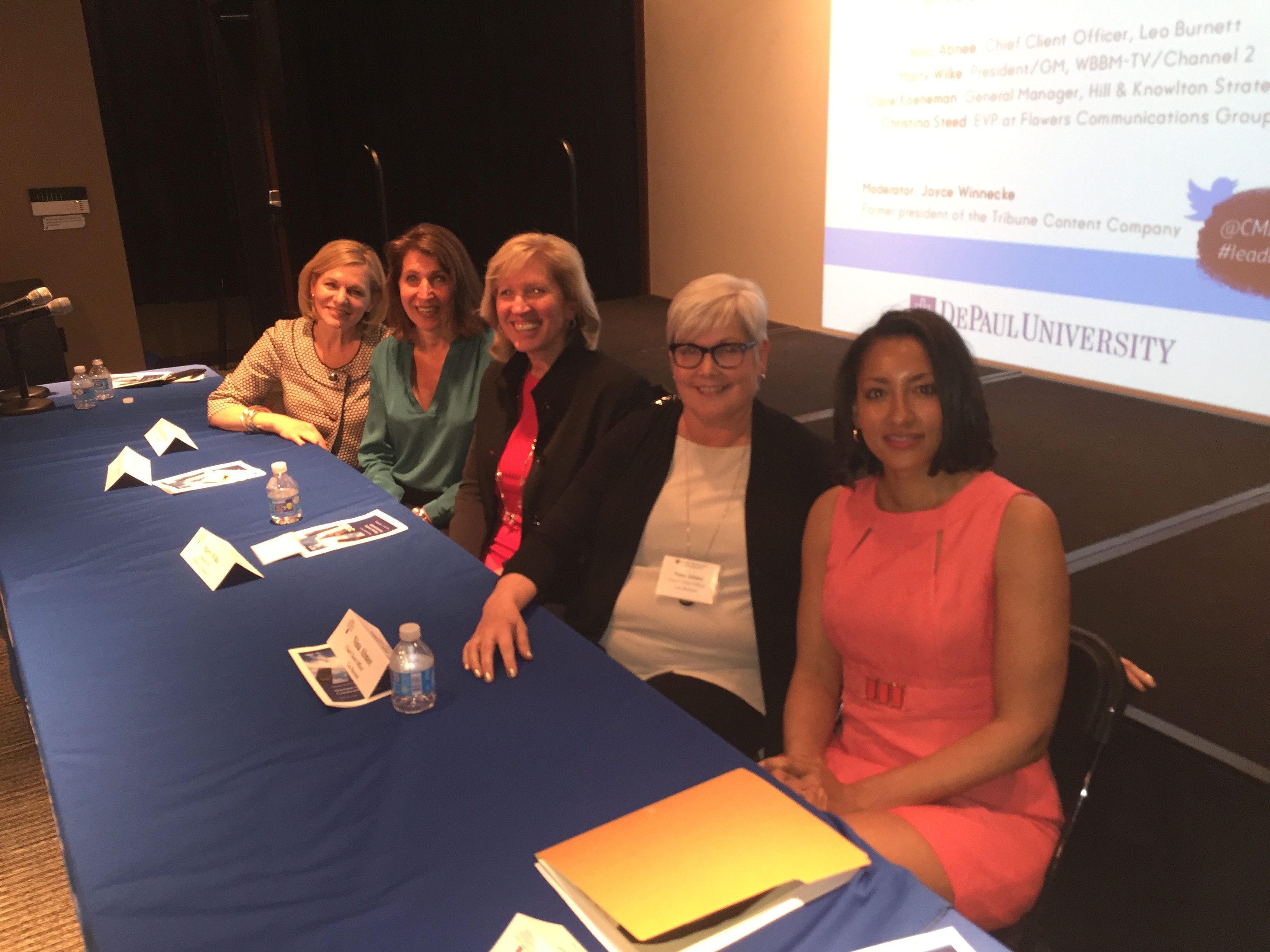 Last week, I had the honor of participating in a panel discussion at DePaul University's College of Communication about women leadership in the field. Our discussion was jam-packed with tips for young people looking to enter into public relations, advertising or marketing communications. The panel was very casual and all of us offered glimpses into our personal experiences related to advancing in the industry with unique perspectives on how to navigate the highs and the lows. As I prepared for our discussion, I did some Googling around women and leadership in PR and stumbled across The Holmes Report article "Why aren't there more female CEOS in PR?" The article stated that while women make up 70% of the PR workforce, we only hold about 30% of the top positions in the industry. There are several suppositions given for this disparity. Meanwhile, several studies and research point to the conclusion that more diverse leadership makes for a better bottom line. So for the next generation of women leading communications to be successful, I think those of us who are leaders now need to acknowledge we must do better. Our advice to the students at DePaul included encouraging them to take risks and step up to the plate for those tasks that they will learn from to be more competitive. But, if they do all this and we haven't tackled the structural issues related to glass ceilings within our industry, we will continue to have limited numbers of women in leadership roles. I also feel we need to take our industry to task on the abysmal diversity numbers but that's another blog post for another day.
One of my points during the discussion was about the importance of having a mentor. But, speaking as a woman who did not have a dedicated mentor for a majority of my career, I encourage peer-to-peer mentoring. Having a strong "squad" who is equal parts cheerleader, counselor, disciplinarian, and accountability partner can also be a great asset while you await those great mentors and sponsors. I also think solidarity should not be underestimated as being very important in increasing the numbers of diverse leadership. By solidarity, I mean those leaders who may not look like me or share my same background seeing my potential and advocating for a spot for me in the boardroom or with the client making decisions for the campaign or program. A good friend of mine has always talked about her "board of directors" who help her navigate her career and personal choices that may affect her rise through the ranks. Her board includes white males, black women, white women, Latina women…the whole spectrum.
The more we encourage the next generation of female leaders to take risks and accept roles within the industry, we also need to continue to push the industry to make more top leadership spots available to these women. And given our industry's creative problem-solving, we are poised to lead the way for other industries to do the same.
Weigh in with your thoughts on diversity in the communications field using the hashtag #exploreFCG or tweet me @ccsteed.