Why Marketers Must Acknowledge #BlackGirlMagic
This week has been historic for women of color in entertainment and beyond. President Obama delivered a keynote speech at Congressional Black Caucus on Saturday, where he addressed the disadvantages Black women face and highlighted the important roles women play in shaping the country. On Sunday evening, Viola Davis, Uzo Aduba and Regina King won big at the Emmys. Viola made history as the first African-American woman to win in the Outstanding Lead Actress in a Drama Category. Her win comes days before the highly anticipated season premiere of How to Get Away with Murder among a few other favorites featuring prominent Black women in TV.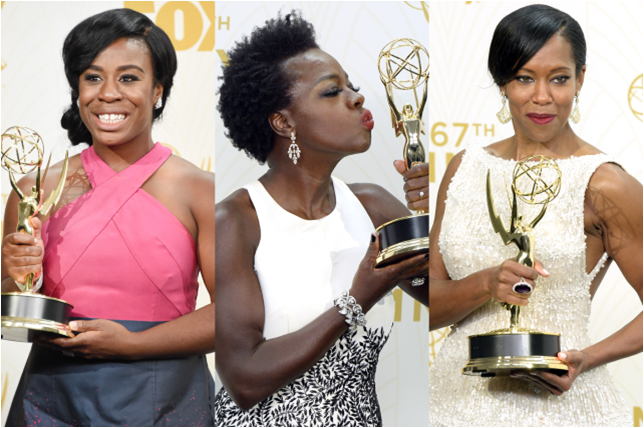 CREDIT: GETTY IMAGES
These women all have lead roles on television programs that appeal to the masses. According to Nielsen's latest African American Consumer Report, the 2014-15 broadcast season was transformative for the industry, with strong results for hit shows featuring culturally relevant African American themes and characters.
The report reveals that hit shows How to Get Away With Murder (#4), American Crime (#9), Empire (#1) and Scandal (#2) are among the top 20 primetime shows among African American households with earnings of $100K or more. Black culture continues to drive mainstream, especially in the social space. Also noted in the report, Empire and Scandal were the fifth and sixth, top series tweeted shows of the season, with Empire's two-part season finale as the most series tweeted episode since tracking began in 2011.
The last few days have been filled with social commentary praising women of color in honor of the #BlackGirlMagic movement. So what does all of this mean from a marketing perspective? Chicago PR firm, FCG's own Christina Steed and Nicole Pierce weigh in from a GenXer and Millennial perspective.

Playlists, the new mixtapes. Go ahead ladies! @maryjblige @kerrywashington @TherealTaraji http://t.co/cctGZAhwuP https://t.co/VTnkmeEr4E

— Apple Music (@AppleMusic) September 21, 2015