When Keeping it "Real" Goes Wrong.
When Keeping it "Real" Goes Wrong.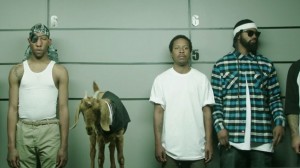 Brands and celebrities. It's the new black. We've seen it done right…and, not so right. As this integration becomes commonplace, the age-old discussion continues around brand partnerships with celebrities: when do or don't they make sense? Let's keep it 100 – sometimes they leave us scratching our heads, asking "who gave this the green light?"
In February, I connected with Madame Noire, to talk about potentially offensive ads, and how brands can push the envelope in their marketing campaigns, so long as they understand the cultural nuances of their intended audiences. Because, let's face it – brand partnerships require a substantial monetary investment, and in this game, if we offend the audiences we're trying to reach with our campaigns…we already know where we'll wind up with ROI.
With the controversy surrounding the recent Mountain Dew online spot, developed by rapper Tyler the Creator and featuring his crew Odd Future, now is an ideal time to have this discussion. What are your thoughts on brands giving celebrities this level of creative control?
For marketing communications firms, this is what we do – provide effective strategic counsel to our clients, directing them on what partnerships may or may not make sense. More so, outcomes like this are a prime example of the heightened need for multicultural and consumer-focused agencies for brands to truly achieve a level of understanding about the diverse segments they're marketing to, based on the cultural insights that we provide.
After all, a message that never resonates is never really received.
Tony Balasandiran is an Account Supervisor at FCG.