WFH and eLearning Under One Roof – We're All In This HOUSE Together!
Ebony and Ivory. Peanut Butter and Jelly. Hi-Hat and a Snare.
Can a parent work from home, while students are tackling eLearning and  co-exist as harmoniously as these combinations? I continued to ponder that question, and as my children's date to begin distance learning approached, I realized I had some preparations to make!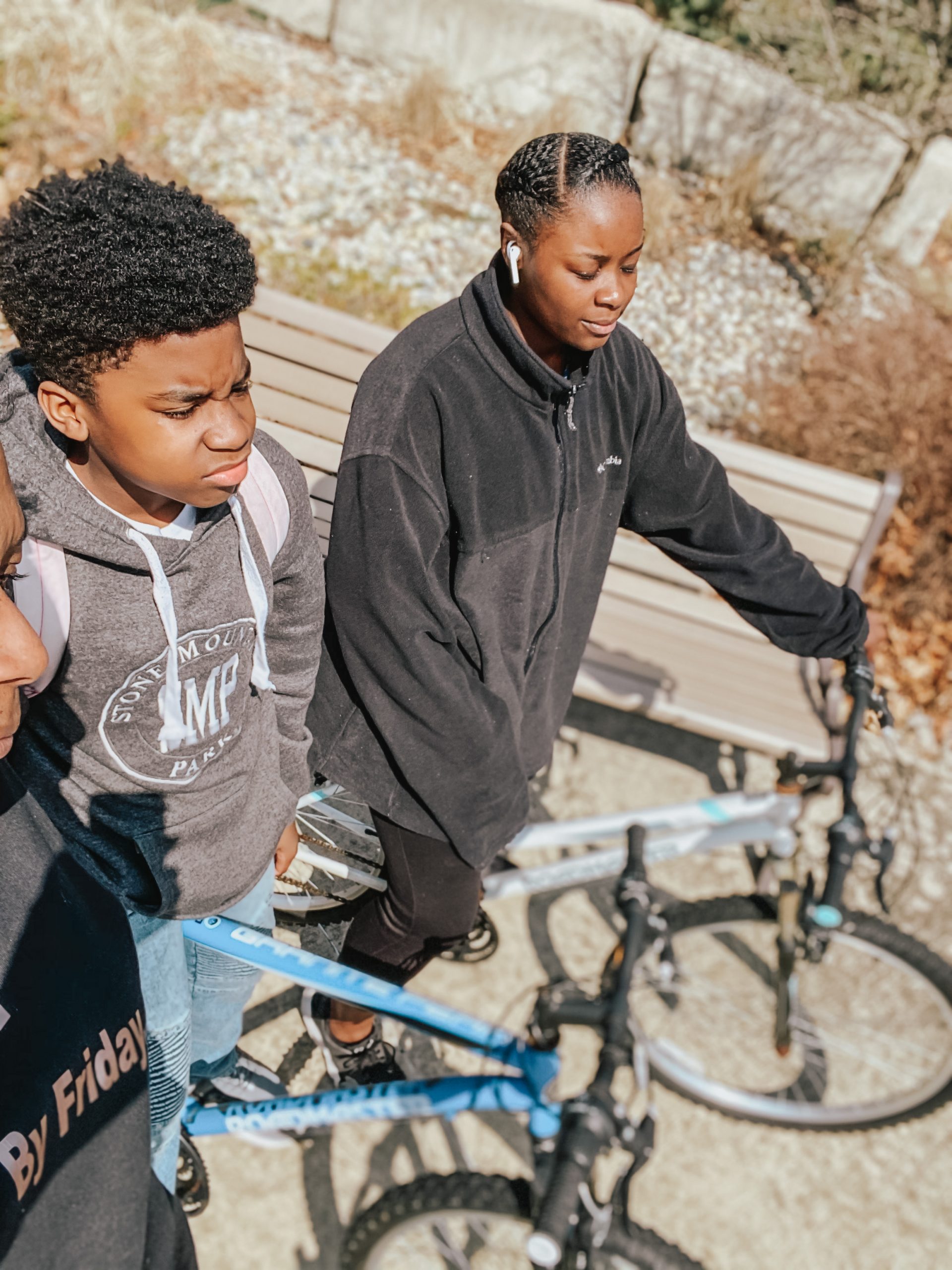 I am  a 20-year brand marketer and single mom of an independent college student (son), a high school sophomore (daughter) and a sixth-grader (son) and have  also just started pursuing a bachelor's degree in Phycology.  So,  I'm accustomed to wearing many hats. However, the recent WFH directive required me to be a working professional, mother, drill sergeant, fitness coach, and lunch lady simultaneously. I was determined to ensure the blending of worlds did not add to the already tenuous COVID-19 atmosphere. My goals were to give my kids more of me, not less, and to construct a 'new normal' that provided all of their essential needs without adding tension to an already uncertain situation.
My first, and most useful step,  was to create a family schedule that would clearly define times for everything that our family needed to accomplish each day:  work/study, meals, recreation, going to bed and getting up. Realizing the routines of changing classes, walking the halls, and interacting with classmates would not be available to break up the monotony of their day, I had to incorporate an adequate substitution. This would be essential to keep us all positive, motivated, and active, as I would miss my daily routines that allowed me adult interaction and mental breaks. This schedule had to merge our work/school life with home life, without feeling like we are stuck, working 24/7 within the four walls we call home. Meal planning and prepping also helps keep this schedule flowing. I will certainly  share tips, tricks, and simple, but delicious, recipes in a subsequent blog post.
For my household, this is the schedule I crafted:
7:00 a.m. – My devotions, exercise, household chores, and breakfast
8:00 a.m. – Kids day starts
9:00 a.m. – Work/eLearning begins
11:30 a.m. – Lunch and exercise/outdoor time
1:00 p.m. – Resume work/eLearning
3:30 p.m. – Kids eLearning ends, start household chores
5:30 p.m. – My work day winds down
6:00 p.m. – Errands, dinner prep, cocktails (in that order )
7:30 p.m. – Dinner and play time
8:30 p.m. – My study/homework time
10:00 p.m. – Finish up any lingering work
11:00 p.m. – My devotions, stretching/yoga, next day meal prep
Bedtime for us all
Now, with a couple of weeks under our belts, I believe the schedule works well, while keeping us focused AND entertained. Admittedly, I do have to play drill sergeant to keep everyone on schedule, but that was to be expected, as they are still kids. Additionally, I have discovered a few upsides to this 'new normal'. My kids really do get more of ME, especially since I don't have a 3-hour commute every day. On the days I have my class seminars, the kids will make dinner, however, we typically eat together each day. We are able to genuinely have fun with lots of singing, dancing and social interaction! Once a week, we have movie night and, on the weekends, I take the party outside and grill on the deck. Equally as important, they have a parent present, ready to discuss what's going on in the world, real-time. As the contraction rate and death tolls continue to rise, we are able to discuss their thoughts and fears as they occur and not at 8pm, when I'd normally be walking in from the office. These are my silvering linings in the midst of the storm.
To all parents who are tackling WFH and eLearning, I believe the single, most critical thing, is to create blocks of time that balance work and social time for you with your kids. The younger they are, the more frequent the social time should be. Since I have teenagers, working for two to three hours straight isn't a problem, however, this may not work for an eight-year-old. They may need a break every hour and a half or less depending on the temperament of the child. For those with toddlers, BLESS YOU! You will remain in my prayers! Seriously though, remember, in the absence of classmates, you are their source and outlet for socialization. As much as you may hate to break your work stream, your time is the best thing you can provide to your kids amidst the craziness currently in the world. You may also find it provides you with an outlet as well, especially if you are taking the opportunity to walk, run or bike outside. As we move into the warmer months and we can move outside for longer periods of time, the cabin fever will let up and these four walls will appear to expand.
Your current WFH situation may not be optimal, but being 'All In This House Together' isn't the worst thing that could have happened. Stay flexible, stay forgiving…and most of all, stay blessed!
Ena Wilson is an account executive at Flowers Communications Group.