From Undocumented Immigrant to Communications Maven: Sharing My Story to Inspire Others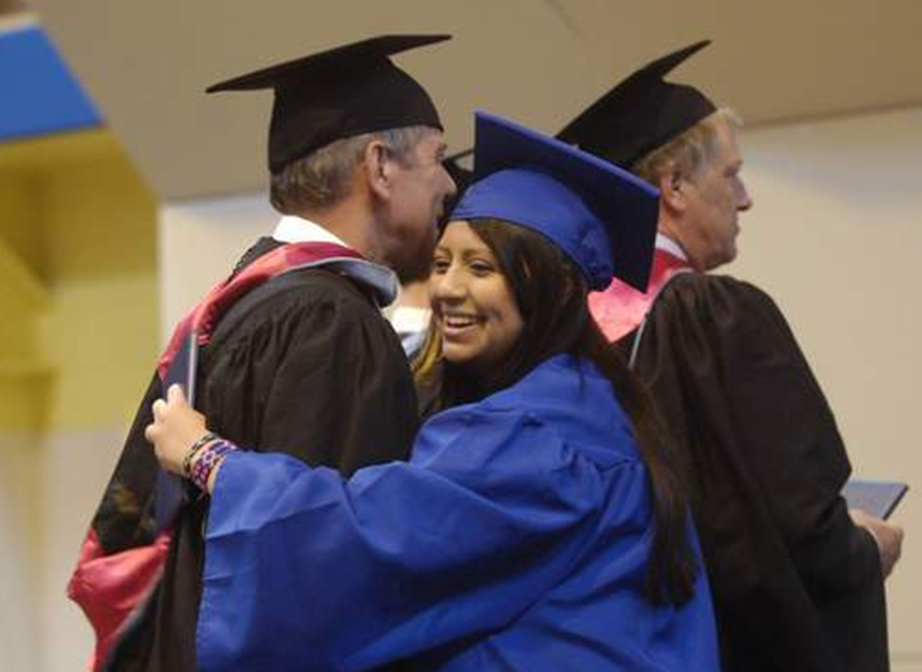 Located in the suburbs just north of Chicago, Wheeling High School is home to a staff of educators who intensely celebrate the different walks of life that make up its student body by providing a solid support system. Eight years ago, I was one of those students who graduated with a true sense of accomplishment.
As a senior, I was looking for what to do next and envisioning myself with multiple part-time jobs. It was my reality. I wasn't applying to colleges or thinking about being a suit-and-tie professional. And if you were to ask me today if I saw myself as a college graduate, I would flat-out say no. Not because I wasn't a good student or lacked the motivation – I received good grades, wrote for the high school's newspaper, played sports and volunteered in my community. But the idea of college didn't exist for me.
Being undocumented brought forward infinite hurdles. At the time, there weren't as many resources, so I sought help from those I trusted: my mentors, teachers, and friends.
It all started senior year when I came home from school to find my mother crying. What I thought was something terrible, turned out to be one of the best days of my life. We had received the date for our final immigration hearing to become United States residents. This meant that there was now a tangible possibility of going to college. A 14-year-long process was almost complete and all I could think of was, "What will I be when I grow up?"
While the aspiration of a college education in America continues to grow among Hispanics, it's still an uphill battle for the community at-large. According to a study conducted by the Census Bureau earlier this year, high school dropout rates among U.S. Hispanics has fallen to a new low, after decades of consistent decline. However, the good news is that this decrease has paralleled a long-term increase in Hispanic college enrollment, which is at a record high. This means we have to work harder to continue seeing college enrollment increase.
Eight years later, I was the first person in my family to go to college, and I graduated magna cum laude with two degrees. I accept the responsibility in continuing to share my story of how anything is possible, despite the views and intentions of the narrow-minded. Now my goal is to inspire others and provide as much constructive guidance as those who helped pave the way for me.
We all have a role to play in reaching this goal. Next week, I will speak to students who sit in the classrooms I once did. I will use the skill of storytelling that I sharpen every day in my role as a communications professional to share my story, my journey.  Some may have similar circumstances that I faced, or just be in need of more guidance. In any case, my plan is not to give them a blueprint, but to join their support system. I hope that I can pour into them the way that my supporters poured into me – helping me gain opportunities to grasp my dreams and soar.
As we revel in the season of giving, my challenge to my fellow Hispanic – and all – professionals, is to share the tough experiences that brought you here and make you stronger. You could be helping the next "you" turn a humble dream into a shining reality.
Daniela C. Lira is an account executive at FCG.