Twitter: You Hear it Here First
Twitter: You Hear it Here First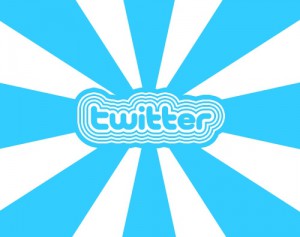 We already know the power and value Twitter provides for brands and personalities, from celebrities to politicians. Twitter's power is so great, it can help overthrow dictators, and break global news stories. Conversely, it can spread rumors and damage reputations of the said figures.
News stories break on Twitter, and last week we saw this in action, with a wide range of announcements. Last Tuesday, the tragic news of Jonas Bevacqua's untimely passing circulated via Twitter, with a tweet from his best friend. Jonas was loved and respected by the hip-hop, fashion, and sports communities, and his company, LRG, was known as a trendsetting lifestyle brand. As word began to spread throughout the Twittersphere and subsequently the Internet, the shocking news had such an effect, that it became a trending topic.
On June 1st, Shaquille O'Neal, one of the greatest big men to ever play basketball, and one of the most engaging sports personalities ever, announced his retirement with a video to his 3.8 million followers. Fitting, as Shaq has been known for his social media savvy, with Twitter creator Jack Dorsey shouting him out as one of the most effective users.
Also last week, we saw how this powerful tool can disseminate information you did not want to share with your social network, let alone the world. Rep. Anthony Weiner found himself embroiled in controversy, over an inappropriate tweet sent from his account. His response to the situation was a case study in poor PR/crisis communications, as it was inconsistent, vague, and lacked the transparency such a response would need, in order to be effective—as evidenced by his messaging yesterday.
Twitter is no longer simply another one of the social networks. Twitter is now thetool we turn to for real-time news and engagement. As Brian Solis said, "news no longer breaks, it Tweets"—from tragedies, to entertainment and political announcements, to work updates and conversations amongst our friends. You want to know what's going on right now? You know where to look.
R.I.P. Jonas Bevacqua | 1977-2011
Our condolences go out to his family and friends.
(Photo courtesy of xotoko.)