Tweet First, Ask Questions Last
Tweet First, Ask Questions Last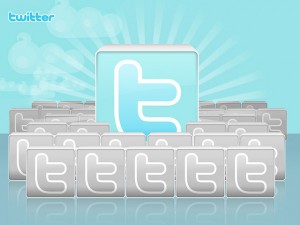 Twitter is a powerful tool. In PR, we use Twitter to communicate key messages to key audiences. Twitter can build brands, enhancing reputation and attracting followers, by engaging an audience. On the flipside, it's powerful enough to damage brand reputation, alienating followers and consumers.
Celebrities use Twitter to connect with fans, and vice versa. Twitter apps on our smartphones allow us to convey our thoughts in real-time, and sometimes we may tweet without thinking it through. No big deal, right? Just a 140 max. character update on your thoughts. What's the worst that could happen? Besides, you're only talking to your followers, right? Not in a viral world.
We're constantly hearing about celebrity Twitter gaffes. When a celebrity is a brand spokesperson and makes comments not in-line with the said brand's values, there will be repercussions—and rightfully so. Common sense dictates that some things are better left untweeted. So, what happens when celebs state personal opinions on controversial topics? Where does the line between free speech and brand representative get drawn?
It doesn't.
You've signed away that luxury, when you've signed an endorsement contract. You're now a corporate spokesperson—a brand ambassador—anything you say or do, can be held against you in the court of public perception.
Recently, Rashard Mendenhall became a Trending Topic following bin Laden's killing, and was #1 on Google Trends. He then lost the endorsement deal he'd just signed with Champion. Similarly, Reggie Bush struck a nerve with Saints fans (and surely the organization), when referring to the potential NFL lockout and current team situation—leading to him having to clarify his statement to his 1.6 million followers.
As the conversation shapes regarding athletes using Twitter (video after the jump), I see it as an educational opportunity. Corporate conduct policies have evolved to include social media, and the same should apply for pro teams. Twitter is socialmedia. This amplifies the need for PR and media training. New media requires new media training, or brands continually face the same risks—only now, that misguided (albeit unintentionally harmful) message can snowball faster, and avalanche further.
http://www.youtube.com/watch?v=eaW8RSLa1Cw