Tips from the POTUS: How to drop the mic at your next pitch.
Tips from the POTUS: How to drop the mic at your next pitch.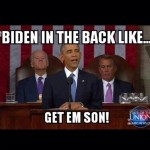 Last night, President Obama delivered the 2015 State of the Union address. Based on popular opinion,he kind of killed it.
No shade.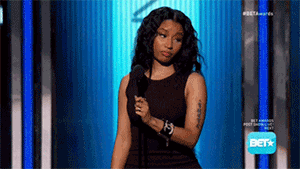 When they're calling an ad lib a drop the mic moment…you're pretty much now also in the discussion for top 5 battle rappers of all time.
Politics aside, there is general consensus – the POTUS is up there with the best orators we've ever seen. When he speaks, he trends, and tends to go viral. He knows how to create an emotional and personal connection with his audience. As communicators, he has presentation techniques that we should emulate. Here are 5 takeaways from the President's SOTU:
Speak like you're somebody. Once you're in the room, you're there for a reason. Delivery is one of the most important aspects of public speaking. Clear and concise content, delivered with confidence, builds audience confidence in you. Speak like you're supposed to be there.
Don't just tell your story, sell it. When delivering a new business pitch, or presenting a plan, you're making a sale – you're selling an idea. Map out your approach. Develop the plan. Practice the presentation. Know the strategy like the back of your hand, so when you go to sell it in, it's an offer your client can't refuse.
Keep it conversational. Even if you're reading off a teleprompter, using notes, or presenting a deck, you don't have to sound like a robot. You're speaking to people, and people are more engaged when you speak to them, not at, over or under them. Create moments where the audience can interact, respond or participate, to spark conversations.
Lighten up. In most instances, appropriate comedy is a great way to connect with your audience. It's also a good technique to break the ice, and relax the room. Once you've won the crowd, you've won the battle.
Own your successes. Showcase case studies with proven results. Don't be too humble about highlighting your wins – your competition isn't. But competitors and critics can't even argue with a track record of delivering consistently. Men lie. Women lie. Numbers don't. And that's word to Hova.
Tony Balasandiran is an account supervisor at FCG.