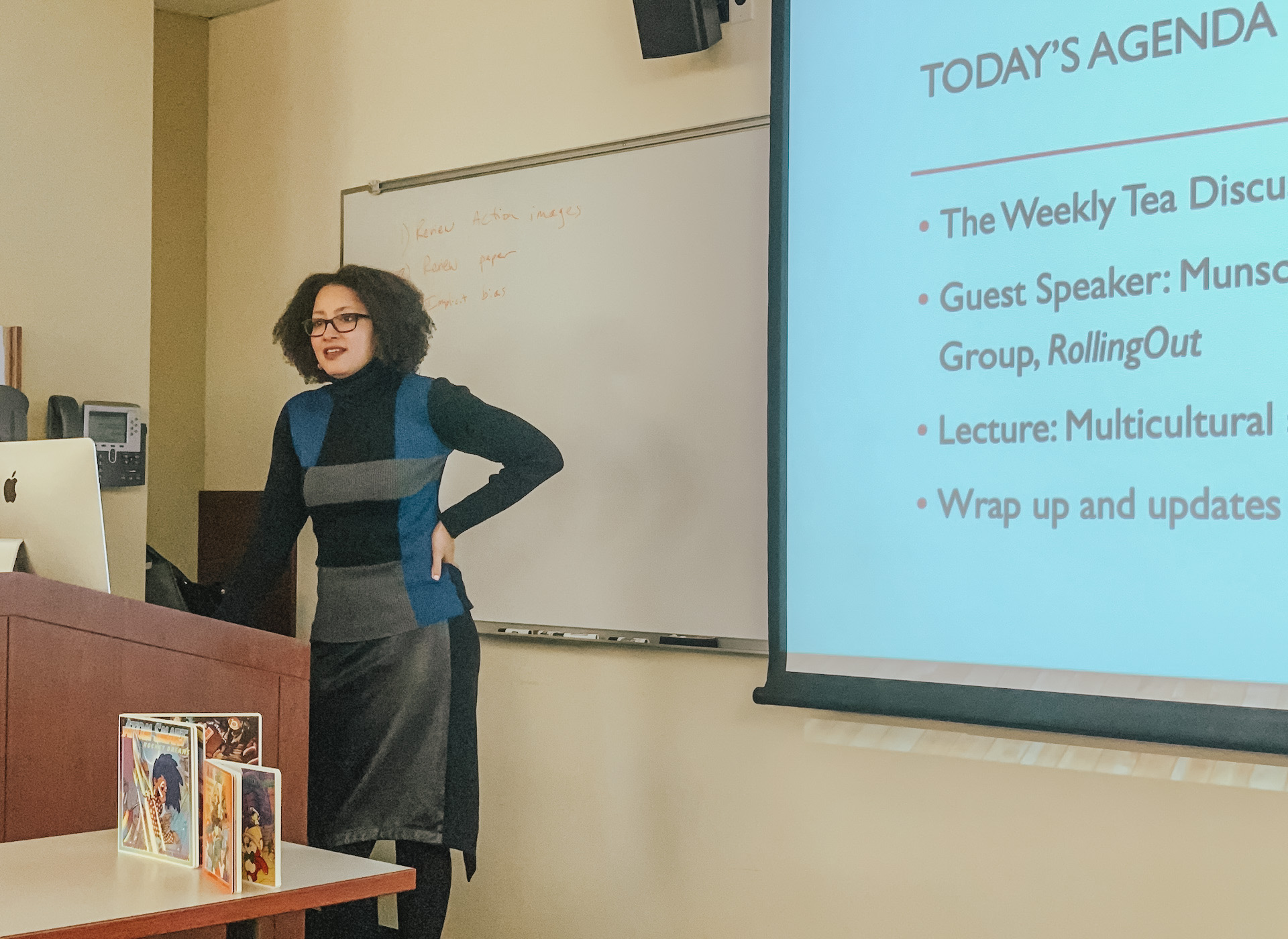 Diversity and Inclusion as a business imperative is on everyone's lips right now. From newly appointed Chief Diversity and Inclusion officers across different agencies and brands to newly formed committees and initiatives ready to take on the job of diversifying teams and creating true opportunities for inclusion, being competitive in today's marketplace means diversity from the top down. Increased diverse storytelling across marketing, media, and entertainment is probably the most tangible example of forward movement, but there is still a ways to go. There are more opportunities for multicultural consumers to see themselves reflected in advertising, streamed programming, traditional news media, and via platforms like Facebook Watch.
As this new normal continues to gain traction, there are still communications professionals and leaders for whom diversity and inclusion are not the default. They have not had to routinely think about being the only person of color in a room full of creatives or developing brand stories with careful consideration of how certain ethnicities are being portrayed. As diversity conversations and considerations are evolving to also include identifiers such as sexual orientation, previous military service, and gender self-identification, consider these helpful tips as we all work to be more inclusive in our marketing communications efforts.
1.    Recognize the nuances within the nuances. It is not enough to just cast multicultural faces. There are so many different aspects of culture that make up the African American, Asian, and Latino experiences. Consider geography. For example, the popular music traditions of black residents in Chicago can be different from the preferred genre in Dallas or Atlanta. Food as a cultural cue for Latino audiences also has different meanings, translation and otherwise, across different countries of origin. Check out the many meanings of the torta. Generational differences are also key. Delving into nuances within each group helps to give campaigns or communications programs the authenticity to genuinely connect with the consumer.
2.    Consider the Point-of-View. This requires a bit of creativity coupled with research and empathy. How we tell a story or market a product to a consumer group whom we may not identify with is not a pass to turn the communications into something bland that will appeal to everyone. That strategy is on its way out. We have several platforms, with analytics available, to better understand these consumers such as research reports from Nielsen and others, to reviewing culturally impactful content from leading multicultural influencers and media professionals. Their varied point-of-views help paint a picture of diverse consumer segments that when coupled with valid research and expertise, can help drive the creative components of a campaign leading with multicultural insights.
3.    Tap the experts. Multiculturalism and D&I again are the buzzwords of the moment. Much of it due to the lack of diversity in several industries and mistakes made by top companies in their attempts to seem relevant, authentic, and hip. Many agencies and professionals are going at it with no expertise thinking that what's good for the zeitgeist is also good for their marketing campaigns. However, once the stuff hits the fan from a tone-deaf campaign, everyone is left asking the same question. How diverse was the creative and leadership teams? And the question I find myself asking, "Do they know multicultural communications agencies and research consultants exist for this very purpose?" Flowers Communications Group's expertise in multicultural communications has helped many brands stave off the gaffe and maintain their relationships with multicultural consumers. As it relates to marketing to diverse consumers, it's always best to bring in the experts at the beginning to avoid having to repair brand damage from an offensive campaign.