The Power in Black History Month
It's finally February. It's the month that marks the end of the holiday season that started back with Thanksgiving in November – at least in my house. Growing up, we celebrated Black History Month with the same enthusiasm as the wintery holidays that came before it. I remember my mother taking me to the Charles H. Wright Museum of African American History in Detroit almost every February. She was my personal narrator as we walked through the halls, sharing the knowledge of our heritage, and then including personal family stories. For example, our  history includes how she and my dad integrated the first high school in Orange County, NC back in the 1960s, or her experience of being one of nine children to farmers. 

I was raised in the Detroit area, so as a kid we were able to visit the Motown Museum on West Grand Blvd. Due to our annual trips there, I knew these places like the back of my hand and couldn't wait to tell my friends about the approaching exhibit before we stepped into the room. What I found most intriguing about these holiday trips and the exposure to all things beautifully BLACK during this month, was the POWER that it infused me with. Whether it was the personal story my mother added to the photos on the wall, or standing in the same studio where the Temptations recorded many of their hits – I knew their history was my history and I was EMPOWERED.
I have found throughout my career in marketing that many of my colleagues share this reverenced love for Black History Month. Like myself, their passion to work in the multicultural space of the industry was sparked by the impact and authenticity they each brought to every strategy, project and client they embraced. I have also treasured the honor that was bestowed on me to represent my ancestors, their struggles and my generation's perspective in the board room – where the grind happens before it appears on a screen, magazine or on the radio. I understood early on that I represented more than myself when strategies were being built and creative was being briefed on how to engage the multicultural audience. There were times when I was the only "one" in a brainstorming session and had to speak against the current of where the conversation was headed in an effort to remain authentic to culture. 

Trust when I tell you, there were times when I had an entire debate in my head on whether it was worth speaking up to the C-Suite members on how their plans were non-relevant to the segment of people we were attempting to connect with in meaningful ways. It was in those moments I was reminded about all the lessons I learned during that glorious second month of the year. Lessons from books that ranged from John Steptoe's Mufaro's Beautiful Daughters to The Tanning of America by Steve Stoute. All the Black History Month programs I had to participate in – when the beads from my cornrows flew as I danced to African drums or when I read Dr. King's speech over the PA in high school. It could quite possibly have been listening to my 98-year-old grandfather tell me stories of how he was a great door-to-door salesman with his yearly harvest. I came to the realization that having insight into the African-American culture wasn't something I brought with me every day to work – it was who I was every day at work. That was my POWER.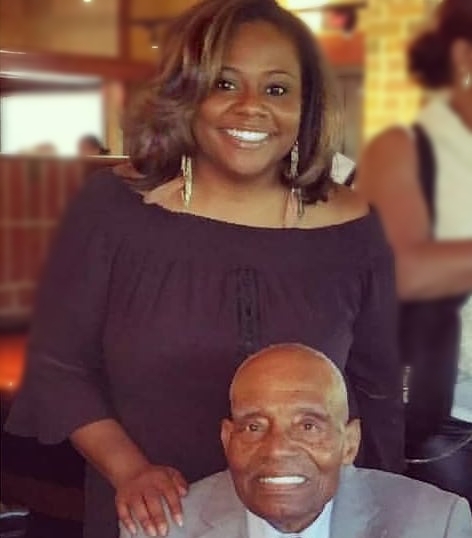 I'm one of the fortunate ones. I've been blessed to work for an almost 30-year-old agency that is founded and led by an African-American woman, on client work that represents Fortune 500 companies who value the ethnic perspective and collaborate with other marketing and public relations practitioners who are all about elevating the narrative and changing the game daily. It is within the mantra of this agency, Flowers Communications Group (FCG), that "multicultural is in our DNA" and it aligns so perfectly with my own revelations. For me, what is for most of the country a month-long recognition of the contributions made by African-Americans, is now incorporated into each day of the year, professionally and personally.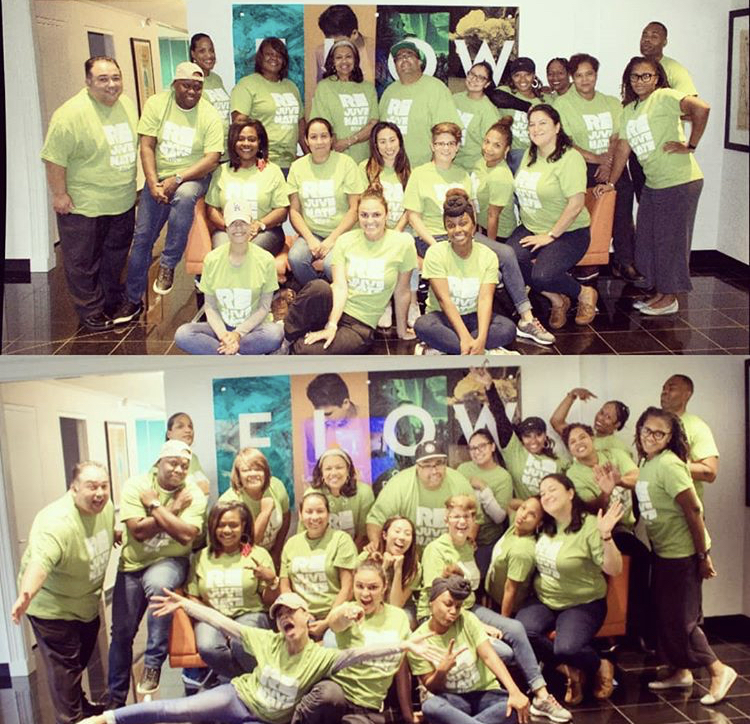 At the top of the year, FCG kicked off the annual company retreat with a presentation on the expansion of our business model – FLOW. We reflected on the award-winning work we had accomplished over the past year and projected a new way of producing even better results in 2019. I listened to each presentation, feeling ignited with the same inspiration that mirrored how strong I felt after all my cultural deposits during #BlackHistoryMonth growing up. Towards the end of the retreat, our staff conversed about the many ways we would yield winning outcomes with our re-charged power. We concluded that by honoring where we've come from and acknowledging the shoulders we currently stand on, we are made POWERFUL.  When we join together we become a formidable force that makes us all HELLA #POWERFLOW

HAPPY BLACK HISTORY MONTH!