The Next Generation of Multicultural Marketing
The Next Generation of Multicultural Marketing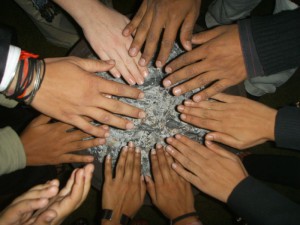 In a recent Huffington Post article by Zack Isaacs, Steed Media Group CEO Munson Steed talked about the importance of employment of multicultural practitioners at agencies and corporations that make decisions about multicultural marketing. While there have been great strides by companies and general market agencies to realize the power of marketing to African Americans, Hispanics, Asians and the LGBT community, the teams in place to strategize and execute these plans don't always reflect the segment they are trying to reach.
As Mr. Steed cites, this can have an impact on the types of programs that are introduced into the marketplace and the amount of budget that is allocated to support the creation of such programs. Working at a multicultural firm, I would also posit that when the team making the decisions is not made up of a diverse group of individuals reflecting the targeted segment, certain ethnic insights, cultural cues and sometimes common sense details can be missed— all to the detriment of the brand.
Marketers need to be in tune with what their consumers want and how they perceive the world in their own unique ways. Once those differences and unique nuggets are uncovered, this allows for an authentic and relevant connection with the consumer that can translate into customer loyalty, and hopefully, lifelong devotion to a specific brand.
At this time, there is a large pool of diverse talent in the marketplace ready to be positioned to lead the next multicultural marketing movement. For those agencies and companies who have a commitment to marketing to ethnic segments, it is critical to recruit, nurture and grow this talent so that as an industry, we can continue to execute excellent programs that reach and respect multicultural audiences.
(Photo courtesy of neokainpak.)