The Million Man March for the Hip-Hop Generation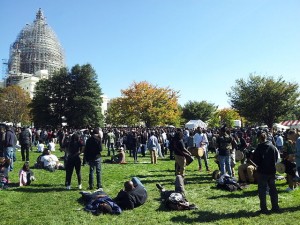 By Brian J. Packer
I missed the first Million Man March. I probably could have gone if I'd asked someone in my family to take me. And as I grow a true passion around defining my black masculinity, I really regret not asking.
I was in the sixth grade in 1995. The extent of my political activism was schoolyard debates on the best jokes of the Clinton administration and the persecution of O.J. Simpson in the media. Growing up in Chicago, I remember the immense energy around the Million Man March primarily because the organizer Min. Louis Farrakhan and the Nation of Islam were headquartered near my South Side home. But it wasn't until I saw rappers like Ice Cube and Chuck D speaking in support of the march that I knew it would be a movement that would define the hip-hop generation. In fact, the album "One Million Strong" released a month after the march featured one of the only collaborations on record of the late Tupac and Notorious B.I.G. (Runnin' from tha Police).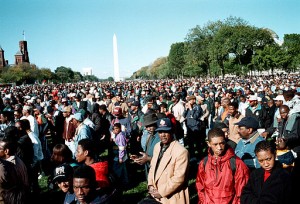 In 2015, at the 20th anniversary Million Man March, the energy permeated on a more digital level. Once again spearheaded by Min. Farrakhan, the March was driven heavily by the influence of social media and digital content. The anniversary of the march adopted the hashtag of #JusticeorElse – the severity of the issues demanded its own hashtag, just like #Occupy and #BlackLivesMatter.
This time I didn't need to be there to participate. Via Facebook, quotes on Twitter and images on Instagram, I didn't miss a beat.
The hip-hop generation played a pivotal role throughout the 2015 Million Man March. Rappers spanning the culture were spotted on the National Mall from J. Cole to Young Jeezy. The 2015 MMM also saw the emergence of a new black man. A black man who in the last 20 years has grown in affluence and education. Gone is the myth that there are more black men in prison than college.
The media will debate if there were a million participants in 1995 and 2015. Headlines from national outlets estimated the attendance in the thousands, but the actual number of physical participants pale in comparison to the millions who connected to the march digitally.