The Importance of Relationships in Marketing Communications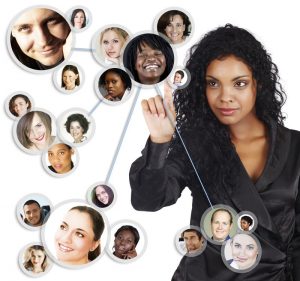 We've all heard the saying it's not what you know but who you know. Nothing could be truer than when you work in the public relations industry. It's actually built into the title of the job. Your relationships with the public can make or break your career as a PR practitioner. Being a skilled writer and master project manager are excellent skills to have when executing marketing programs, but when it comes to making connections that have an impact on the masses, having a strong network can be the game changer for your campaigns and programs.
When talking with seasoned PR people, it may seem like they know reporters at almost every outlet and have an endless list of contacts that they can leverage. Those who excel in the field have undoubtedly spent years cultivating these relationships. The good news is that it's not impossible to replicate your own version of a database of the who's who in media or really any field.
Here are five tips to get you started with building your own super-powered contact list: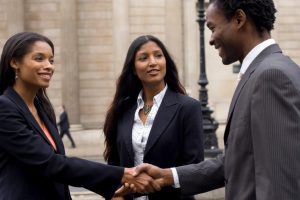 Attend Industry Events – Meeting people face-to-face is one of the most tried and true methods of building a network of contacts. As often as you can, try to attend industry-related events where you know there will be a concentration of relevant stakeholders. Professional organizations for journalism and PR are a great start. Be sure to attend a variety of events from speaker series and panel discussions to social gatherings. Each event draws a different type of person, so you want to try and mix it up. While you are there, make it a habit to have conversations with no less than five people. Some will be chattier than others, but asking meaningful and sincere questions about their work and interests will help you get to know them a little better. Conversely, you should share the same about yourself. This will help them remember you when you conduct follow-ups at a later date.
Utilize Social Media – Using social media to build and maintain relationships can often tow the line between being really resourceful and a little creepy. On one hand, people who add themselves to social media platforms are aware that their information is public and accessible to anyone who uses the site. On the other side, there is something to be said about how and when you engage with people you may not know personally.  Social platforms like LinkedIn which have a focus on professional networks are great places to start. A couple of pro-tips to maximize your experience include keeping your own profile detailed and up-to-date, including a profile picture. Also, when you send a friend request to a person you may have never met in-person, be sure to add a small note about who you are and why you're requesting their friendship. A couple of sentences is fine, you want to give the person some context on why you two should be connected. Twitter is another good option to use when you want to track what a person is doing, reading and generally thinking about with low risk. Platforms like Facebook, Instagram and Snapchat tend to be more personal. I would avoid requesting access to these pages unless someone has expressly invited you to follow them or after you have known them for a period of time that warrants a more familial relationship.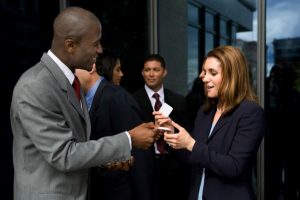 Business Card Hacks – In this day of social media and digital vCards, the old paper business cards can feel a bit antiquated. They're small, hard to keep up with and often when you meet multiple people at once, it can be hard to keep up with which card belongs to which person. However, there are a couple of hacks that you can use to keep your business cards organized and useful. To start, after someone gives you their card, take a few seconds to jot down quick notes about that person on the back of the card. I like to include tidbits on things we may have talked about during our conversation like the name of their college Alma Mater, names of their kids or anything that can be used as a conversation starter at a later date.  Also, consider purchasing a business card organizer to keep track of important contacts. This is not your dad's old school rolodex. You want something functional and compact. Most office supply stores and online retailers sell these relatively cheap. Lastly, if you want to remain digital, consider taking pictures of the business cards with your cell phone and then organizing them in a digital storage space or use one of the many business card capture apps on your mobile phone.
Read Up – For PR professionals who are looking to build relationships with the media, one of the best things you can do to help progress a conversation is to be knowledgeable about the reporter, their work and the publication(s) that they write for. Doing your homework goes a long way in showing a press contact that you're serious about wanting to work with them. When you're familiar with their past work and writing style, it helps bridge the conversation to how you can work together. Remember that PR/ Reporter relationships are mutually beneficial. PR people want coverage and reporters need content. Once you establish yourself as both a savvy communicator and as a reliable person, reporters are more likely to respond to your emails and phone calls because they know you'll bring them quality stories.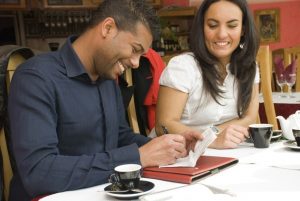 Check-In – Regular check-ins and follow-ups with key contacts and business associates help foster relationships over time. At least once a year you should make an effort to touch base with as many of your professional contacts as well. Depending on the size of your network this may sound overwhelming, but luckily you have multiple vehicles you can use to stay connected. E-mail is likely the easiest way to reach out to people. Keep your notes brief and to the point but be sure to add some texture relevant to the last time you communicated with the person and provide updates on what you have been working on. Ask questions and inquire about new projects.  Phone calls are another great option to stay connected. I would recommend targeting people at the end of the week to chat, when they're less likely to be bogged down with work and available to chat. This will be different for each person, so be sure to ask about their availability when they first answer before you attempt a lengthy conversation. Coffee meetings are another great tool to use when you want to get face time with key individuals. Coffee meetings are affordable and efficient. You can usually host a meeting in under 30 minutes. Offering to take a contact to coffee also shows them that you're willing to invest in the relationship for a longer-term.
In the world of marketing and PR, your network is truly your net worth. Taking the time to build a rapport with as many people as possible will aid in your ability to produce results time and time again.  There is no secret formula or magic trick, simply appealing to the humanity of others is the key to success.
Brian J. Packer is an Account Supervisor at FCG. You can follow him on LinkedIn or on Twitter at @BPack2.