Shaping Our Latino Identity – Part 1
One of the things we like to say here at FCG Latino is one size does not fit all in Hispanic marketing. There's no way it could, with 26 countries and territories that make up Latin America. Each of these countries has unique cultures and traditions that shape people's point of view, and consequently, how they respond to marketing. So in honor of Hispanic Heritage Month, we'll be taking a look at each member of FCG Latino's background to learn about the rich tapestry that is Latino culture.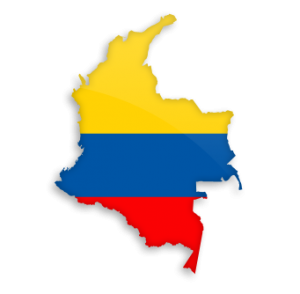 We start this week with myself – a first-generation Colombian American. So to begin with, there are many places in the U.S. that have large Colombian populations, like New York and Miami.
Chicago does not.
Growing up everyone thought you were Mexican or Puerto Rican if you spoke Spanish. And being raised in a predominantly White neighborhood on Chicago's North Side, misconceptions ran rampant.
Early on in grade school, I got teased about whether it was "time to make the coffee." Later, it was "hey do you sell drugs?" And while other kids had bologna sandwiches for lunch, my mom packed Colombian frijoles with platano on the side. That part I liked.
Which would you rather have? Exactly…
In high school, I was still the only Colombian among other Latino kids, so I remained the odd man out. Because of this, I didn't easily fall in with other Latino students (though I did try to join the "Spanish Club"). But as an athlete, I more naturally fell in with the jocks. At my beloved University of Illinois, I became more comfortable with my culture as part of my identity and sought out more opportunities to explore my heritage.
Looking back, I guess I didn't have a "typical" Latino upbringing. But, my parents instilled a strong work ethic and sense of family in us, a hallmark of not just Colombian culture, but Latinos everywhere. And – I grew up eating delicious things like pandequesos, buñuelos, and chicharron, so pretty sure I won out in the end!
Next week, stay tuned as we hear about what it's like to grow up Mexican in a U.S.-Mexico border town.