Q&A: Game Changer – FCG's Founder Michelle Flowers Welch, PR Pioneer and Trailblazer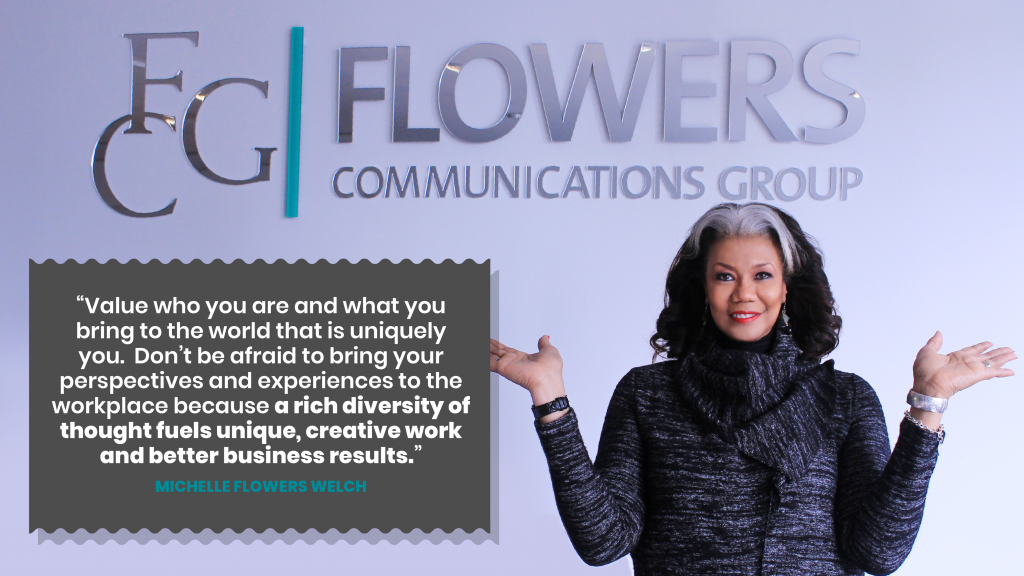 Q: Being a woman in this industry, was there ever a situation where you felt that you needed to prove yourself or where your knowledge was questioned?

A: Being a woman in this industry has never been a barrier for me because women dominate our profession.  However, being African American in this industry, where diversity is still lacking, has had its challenges.  Early in my career, I was the only African-American in account management at a general market agency.  Some colleagues were probably not sure whether I'd be successful in the agency environment because the firm had problems with retention of African-American employees.  However, I developed a wonderful relationship with the agency owner who genuinely valued diversity at the table.  He was a great mentor and role model who taught me agency life and was committed to my professional development. Working with him inspired my desire to open my own agency.

Q: Why is being a woman of color in this industry powerful?

A: Being a woman of color is powerful in so many industries today, as women begin to lead and break barriers.  In Chicago, we have two, African-American women running for  mayor and one will win, which means the next mayor of the third largest city in the country will be an African-American woman.  How powerful is that?

Q: If you were to give advice to young women in the industry today, what would it be?

A: My advice to young women is to own who you are and stay true to it.  Too often, I see young women conforming to someone else's image, especially in this age of social media where "perfect" lives are manufactured.  Value who you are and what you bring to the world that is uniquely you.  Don't be afraid to bring your perspectives and experiences to the workplace because a rich diversity of thought fuels unique, creative work and better business results.

Q: What is one quote that you live by?

A: My mantra actually comes from an empowering, inspiring song by Chaka Khan, then later recorded by Whitney Houston.  A tribute to inner greatness, the song's lyrics boldly proclaim, "I'm every woman… it's all in me."  I firmly believe that God equips us with the talents, the strengths and the power to do what He has planned for our lives.  Our job is to believe that it's there, it's all in you and fearlessly tap into it!