PR: The Three-Ring Circus
PR: The Three-Ring Circus
Recently, one of our clients, the Black McDonald's Operators Association, sponsored the Chicago tour stop of the UniverSoul Circus. The show featured talented multicultural acts from across the globe, and had the Big Top rocking in Washington Park.
PR too, can be like a circus. More specifically, a three-ring circus representing:
The client
The media
The public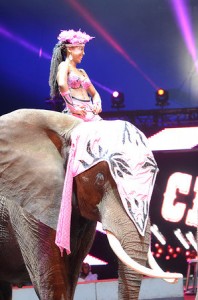 PR pros continuously work within these three rings. When dealing with clients, we have to balance knowing when and how to push back or encourage new ideas (sometimes against the client's will), and still set boundaries while keeping clients happy. We have to walk a fine line while keeping our end goals in mind. As Janelle Monaé would say, we've gotta "t-t-t-tip on the tightrope."
As for the media, these relationships are based on mutual benefits. They want something worthy of covering, to write or produce great news – which is what wewant. When pitching media, we're likely to get more no's than yes's. But, there are those great moments when we draft that perfect pitch that hooks our ideal publication that runs a great story on our client. Similar to a flying trapeze act, PR pros and journalists work in conjunction to make a story come together; one has to rely on the other so that the whole performance (or story) runs smoothly and accurately.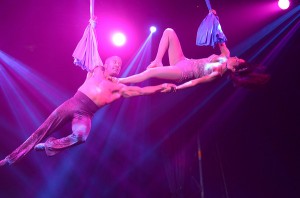 In the public ring, things change consistently. PR pros have to stay up on current attitudes, know the latest tools (see social media), understand how target audiences prefer being communicated to, and more. Much like contortionists, we have to be nimble, graceful and flexible when engaging with the public.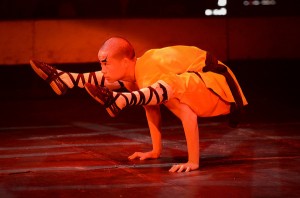 There are constant risks in PR. Much of our job lies in the hands of other people and their perceptions. But, we are in charge of leading those conversations. We have to be the lion-tamers, tightrope-walkers, magicians and occasional fire-breathers. And, if pulled off well, most people won't even realize how high the stakes. They'll just enjoy the show.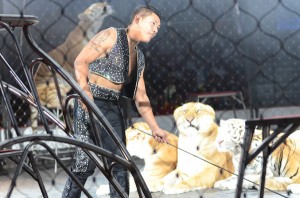 Chevonne Collins is an Account Executive at Flowers Communications Group.
(Photos courtesy of the Black McDonald's Operators Association/Jason McCoy/Flowers Communications Group.)