Nipsey Hussle: Hip Hop Altruist
Nipsey Hussle: Hip Hop Altruist
Rest in Power
1985 – 2019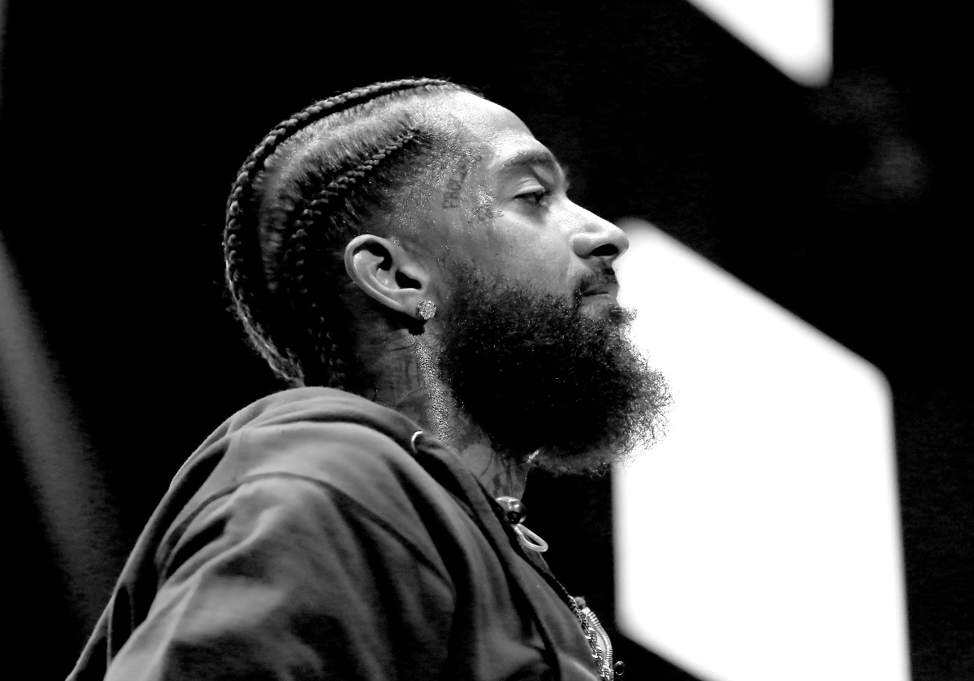 Source: Ser Baffo/Getty Images
It's been several months and there hasn't been a day that's gone by that Nipsey Hussle was not written about by a news publication or online blog, remaining in the memory of his loved ones and fans. His impact on hip-hop and ultimately on the community from which he hailed was different and ever-lasting. It was empowering and uplifting; it was real.
Like many hip-hop stories, Hussle started his career selling mixtapes (1,000 copies for $100 each) that grew into an empire. He continued to create mixtapes and albums, hustling his way to finally receiving a Grammy nomination for "Victory Lap" in the beginning of 2019. He was dedicated to making music with authentic storytelling for his fans. However, his influence went beyond music.
He was more than a rapper. He was a visionary, a leader, a do-er. But most importantly, he was never one to sit back and merely make statements to uplift the black community without backing it up with action. His impact was felt right in the heart of Los Angeles, which leads us to one of the least talked about industry segments of hip-hop: philanthropy.
What makes hip-hop so powerful in black and brown communities is that rappers and singers aren't just that to our communities. They are role models who are rapping about our realities, which is essentially what hip-hop is all about.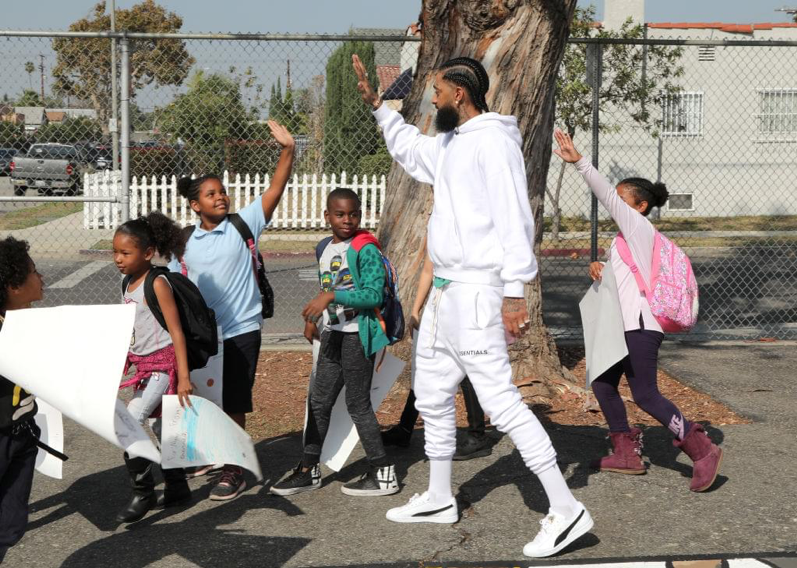 Source: Jerritt Clark/Getty Images for PUMA
Hussle was dedicated to supporting his community by creating jobs, revenue, and educational resources. He took the phrase "generational wealth" seriously. It was revealed that the day after his murder, he was scheduled to meet with the Los Angeles Police Commissioner Steve Soboroff to speak on issues of gun violence. Rival gangs joined together to visit Hussle's memorial, and even united to discuss a truce.
This was just one of the many opportunities Hussle took to uplift communities. His clothing brand store, The Marathon Clothing, sat on the corner of Slauson and Crenshaw, the heart of where he grew up, providing locals with opportunities to work at the shop. He was responsible for the re-pavement of a basketball court in the neighborhood, opened a STEM center in Crenshaw, and many other business ventures. He actively invested back into the community he grew up in and supported the children and residents of Slauson Avenue.
Celebrities as activists and brands having a voice on social issues is table stakes for a good reputation. As a multicultural agency, we offer recommendations to our clients on how to authentically support issues that are important to multicultural audiences and that also line up with the brand's mission and values.
Other hip-hop artists are devoted to philanthropic efforts which has an impact on their followers and can also lead to mutually beneficial community partnerships with major brands. Jay Z, Common, and Chicago natives Vic Mensa and Chance the Rapper, to name a few, have all dedicated a portion of their lives to ensuring their communities are safe, educated and have an outlet of expression. Whether it's financial literacy or thought leadership, they reiterate that hip-hop cares. Hip-hop artists represent brands that come with a heavy influence on pop culture. As artists who came from lower income communities, they utilize their brands and influence to make a political and economic statement, by getting their feet wet with philanthropic efforts within communities of need, often being communities and neighborhoods that they have called their own.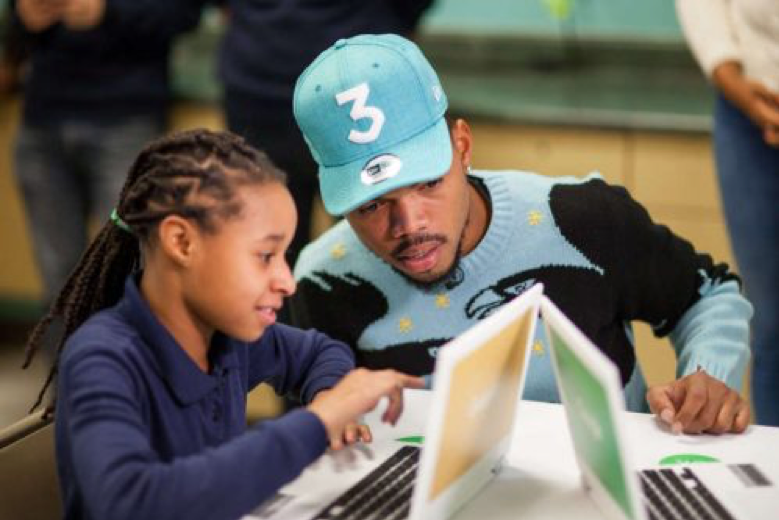 Source: Benjamin Lozovsky/BFA.com
The idea of hip-hop artists being influencers is powerful. These artists use their voice to stand up for communities that are otherwise forgotten. When we look at hip-hop, we should start seeing more than a beat and words, but we should look for hip-hop and the great work it is doing.
The marathon will continue, have no doubt about that. Hussle's legacy will live on. New artists can learn a valuable lesson from Hussle and his business model. A narrative that is gaining traction with multicultural consumers is we need to take control of ownership in everything we do – our work, our art, our words. So, as you continue throughout this year, remember to stay true to the culture and be a light in your community no matter where you are reading from. Change can only come from us.
Mariah Myrtil was an Intern at FCG.