Managing through COVID-19 with Head and Heart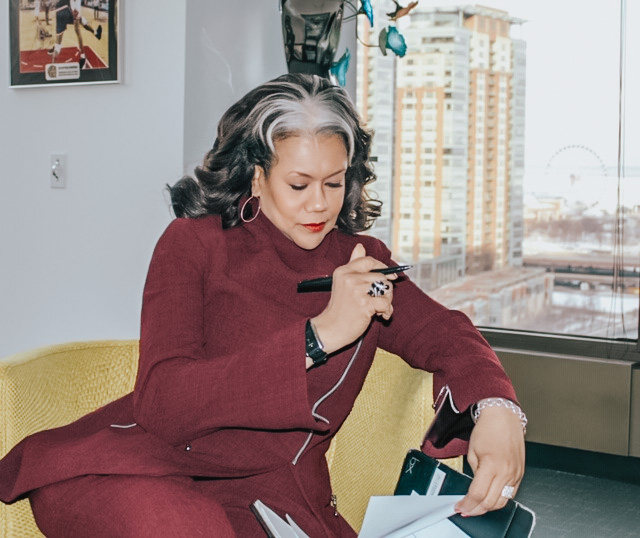 This year, Flowers Communications Group celebrates 29 years in business. As founder and CEO, I have managed the agency — my life's passion — with a blend of head and heart. My approach has helped to grow a successful business. We've been blessed to withstand the test of time in an industry where it's often difficult for boutique agencies to survive. The balance of head and heart in my business decisions is crucial, because the economics have never been my primary motivation. Building a business that makes a difference in our world has always been what drives my work.
The COVID-19 crisis, which will forever change the business environment, has wreaked broad-sweeping havoc on all business sectors, from corporations to small businesses to entrepreneurial ventures.  In these uncertain times, the balance of head and heart has never been more important to business stability.  Here are a few ways I've chosen to navigate through the impact of COVID-19.
Heart: The health, safety, and well-being of staff are always my priority. During the early stages of the coronavirus outbreak in Metro Chicago, my team and I closely monitored the potential effect on staff, especially those who take public transportation to work. As a result, we began mandatory work from home (WFH) ahead of the curve.
Head: Our Agency Operations team immediately worked with staff to ensure everyone had the equipment and technology to seamlessly transition to WFH. Despite staff already having the ability to work remotely three days a month, many did not utilize this benefit. After moving to a complete WFH environment, it was imperative to confirm that everyone had the tools to stay connected to clients, team members, and agency staff.
Head:  My team and I have worked hard to make the virtual environment our new normal. Senior leaders talk with staff every day, often several times a day – just like walking down the hall in the office or popping your head into a co-worker's cubicle. I connect with the senior leadership team every day to problem-solve and support their focus on keeping client work moving forward. All meetings have continued utilizing various technology platforms.
Heart:  Creating a sense of calm and encouraging reassurance has been extremely important. Personal calls were made to all staff for wellness checks, physical and emotional, and to determine if they had everything needed to succeed. During the first week of WFH, an email with a comprehensive overview of all client work and agency operations was shared to keep everyone connected and create greater awareness of the robust level of all FCG work outside of teams' laser-focused account perspective.
Heart: The agency provided each staff member with a $100 gift card to support their WFH space. There were no restrictions on what they could purchase. Our only ask was that it help create the Zen they need while working remotely.
Head: Our monthly Agency Roundtable is now held virtually, which allows staff to show off their WFH environment.  This should create some fun rivalry and competition to spotlight who has the coolest desk space.   We might even showcase some of these spaces on our social media.
Head: My CFO and I have been diligent about financial management, reviewing all projected expenses, and staying focused on maintaining our cash reserve. My Financial Services team has the WFH ability to bill clients, handle payables, and continue the daily operations of our financial infrastructure.  While there are no guarantees that client work will remain at 2020 levels, we are currently continuing to service our clients and aggressively pursue new business. Companies and brands are seeking relevant, authentic ways to support multicultural consumers, who have been disproportionately impacted by COVID-19. According to data from the U.S. Bureau of Labor Statistics compiled by the Economic Policy Institute, a think tank in Washington, DC, among the American workforce, just 16.2% of Hispanic workers and 19.7% of Black Americans are able to work from home, while 30% of whites and 37% of Asian-Americans can. The economic ramifications of this scenario will have a domino effect on life in African-American and Hispanic communities.
Heart: My ultimate goal is to continue to keep everyone productive, focused, and engaged. Our multi-talented Agency Marketing team created the #FCGGoodVibes campaign featuring positive and helpful content designed not just to uplift our staff, but also others who are working remotely. The team has orchestrated several IG Live Jam Sessions with FCG's own in-house DJs. They have conducted Meditation Mondays over IG TV to share meditation tips and demonstrate chair yoga. Upcoming events include a virtual Happy Hour, with great recipes from our Jack Daniel's client. Several staff who are working from home with children will develop a blog post that provides an inside view of how they handle both demands. We've got a special "Work-From-Home Edition" of our regular agency podcast, "'Flowin' with Queenie and Dani" and a video blog discussing how social distancing is driving smart technology use within the faith community, a key audience for African American and Hispanic communities. We also want to share COVID-19 information, tips, and industry news from a multicultural lens on our social channels. As our way of supporting our communities, we're also looking at how the agency can give back to those who are the most in need.
Based on my conversations with other business owners, navigating through the devastation of the coronavirus pandemic continues to be an arduous journey that none of us could have ever imagined. As Shark Tank's Daymond John, a long-time friend of FCG's, and Kevin O'Leary recently shared on Good Morning America, the key is to survive and keep your company's DNA intact. Our ability to lead with compassion, think outside the box, transform to home-based work environments overnight, operate with nimbleness, and collaborate with each other while providing stellar service to clients shows our resolve. COVID-19 has clearly reminded me that we are so much stronger when we lean on and lean in to support each other. Head and heart.  We are in this together, and we'll be so much better when we see the light at the end of this dark tunnel.
Here's to getting to the other side. Stronger. Kinder. Better.