Latinos and Sports: Is soccer really everything?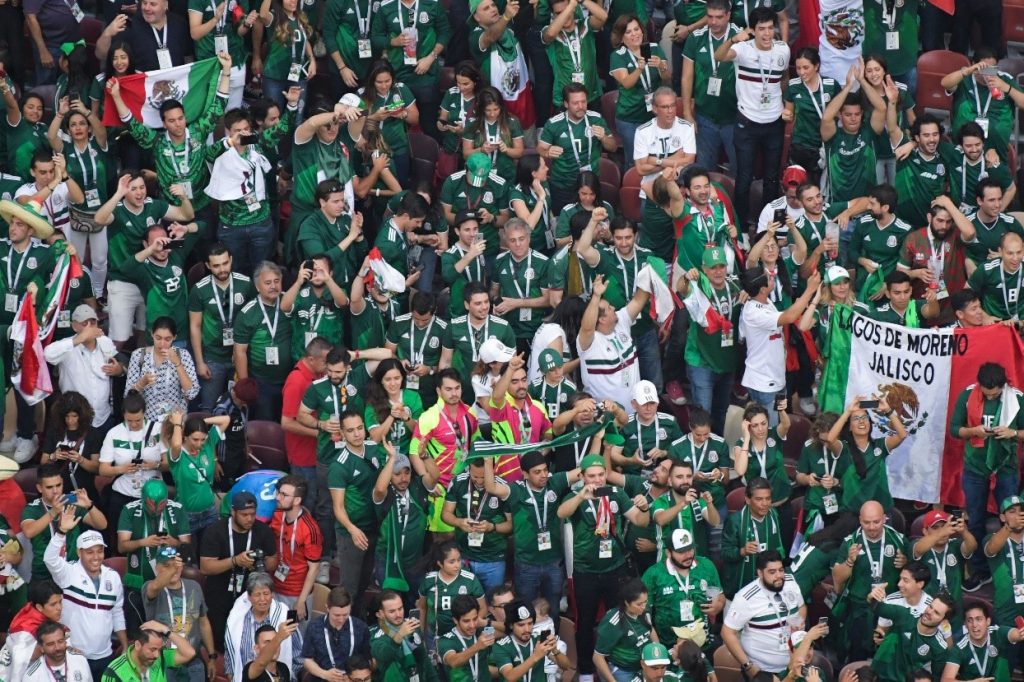 Source: Getty Images
There is no denying that soccer is one of the most spectated sports among Hispanics, and this year's Copa America final, which ended with a 3-1 Brazilian win over Peru, was no exception. As we await final viewership stats for this year's Copa America, 2016's tournament is a testament to the connection between Latinos and soccer. According to Univision Communications, the 2016 games brought in 47.7 million viewers with 74% of the total viewership across Univision and Fox made up of Hispanics.
So what's the big secret behind captivating one of today's leading consumer buying powers? Truly, there's no real secret; it's simply making authentic connections through key passion points – a strategy that we should all strive towards in each of our communications plans.
However, while soccer is the leading sport among Hispanics, it's equally as important to note why. WE LOVE SPORTS! More Hispanics watch sports every day (41%) than non-Hispanics (34%), and other sports giants are taking note.
Let's take a look at basketball, for instance. Undoubtedly, the NBA is a very popular sport in the United States. But would basketball or football come to mind when thinking about Hispanic marketing? If you answered, 'no,' well, it should. According to NPR, NBA's fan base is made up of 15 million Hispanics, with audiences in the Caribbean, Brazil and Mexico often making the sport their nation's No. 2 sport contender. Just last year, the NBA announced a match-up between our hometown heroes, the Chicago Bulls, versus the Orlando Magic in Mexico City. With a goal to create more awareness around the league and to cater to its fans in Latin America, the NBA has made a sustaining effort to host games during future seasons in two major Mexican cities, including the Mexico City game and another in Monterrey.
Growing up, the Chicago Bulls were everything to me. I was fortunate enough to grow up in the era of Michael Jordan, which for me, was the epitome of basketball. The Chicago Bulls were essentially an extension of my everyday life because I was a proud Chicagoan. I, like many Chicago Bulls fans to this day, had an authentic connection with one of history's best NBA teams, and it's that same feeling of pride and nostalgia that many brands are leaning on to create similar connections with new fans.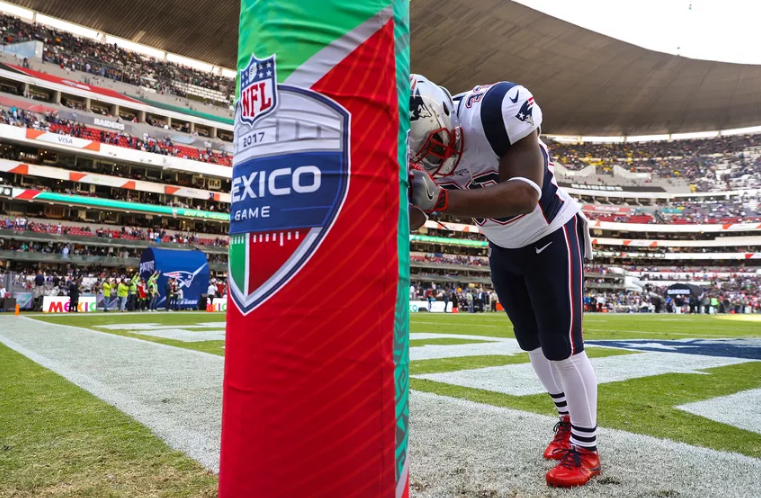 Source: Arrowhead Addict
Similarly, the NFL established an agreement in 2016 through 2021 to host various games in Mexico City, making the 2017 game between the Oakland Raiders and New England Patriots a major success. It's no surprise that Mexico's estimated 30 million NFL fan base came out to support one of their favorite teams, the New England Patriots, which reportedly ranks third right behind Pittsburgh and Dallas. And although the 2018 game at the nation's highly-acclaimed stadium (Estadio Azteca) was cancelled due to unforeseen field conditions, we can still expect to see a great game at the nation's capital this year.
Another sport that has brought in a larger Hispanic viewership over the years is baseball. While baseball is often considered an all-American sport, it's also widely recognized among Latinos domestically and internationally since 31% of all professional baseball players and approximately 50% of all minor league players are of Hispanic descent. On a personal level, baseball was a staple in my upbringing. Where my father is from, (Northern Mexico), baseball is even more popular than soccer. So when my dad immigrated to the United States, he joined a baseball team, not a soccer league. Those weekend games became a family tradition, which eventually led to my affinity to the Chicago Cubs (sorry, not sorry, White Sox fans).
My grandfather's love of baseball is also rooted deep. He would tell me stories about how he always read about the famous Wrigley Field back in Mexico and when he eventually immigrated to The Windy City, Wrigley Field was one of the first places he visited. That's why when we see campaigns that create deep roots with our culture, we celebrate them. One of my favorite campaigns was MLB's "Ponle Acento" (put an accent on it). The organization worked with professional baseball players to add accent marks back into their names whose accents were dropped in the immigration process. Not only did this campaign show that we matter, but touched the hearts of many who have gone through that process.
With sports brands and television networks alike becoming very aware of the impact that Hispanics have  on sales and ratings respectively, the marketing tactics to captivate the Hispanic audience have shown their commitment in creating authentic connections, one of them being the go-to "pull on their heart strings" strategy.
For example, in the following commercial, you'll see an animated film on the life of Leonel Messi – one of the sport's best players to date. For some, he's just another soccer player, you might have heard his name before, or he might just look familiar. But what the following short film fails to capture is that fans around the world know more about Messi's story: the child of a factory steel worker and cleaning lady from Argentina who made it. And just like that, we're pulled in to feel like he's one of us, creating an authentic tie to Leonel Messi the person, not the player.
As you develop your next strategy targeting the Hispanic market, make sure that you're taking an all-inclusive approach. Stay away from stereotyping, curate authentic storytelling, and seek to cultivate deep-rooted connections. Because while many of us love soccer, tacos, reggaeton and all those other well-known aspects of Latin American passion points, just remember that soccer isn't everything.
Angelica Ramirez is an Account Executive at FCG.