Juneteenth: A Forgotten Holiday
Smiling from ear to ear, overjoyed and thankful that they had finally been set free, on June 19, 1865, the last slaves in the state of Texas had finally learned of their emancipation under General Order No.3. Union General Gordon Granger delivered the news to the people of Texas not knowing that this day would become known as Juneteenth, a time for celebration and praise that marked the end of slavery in America.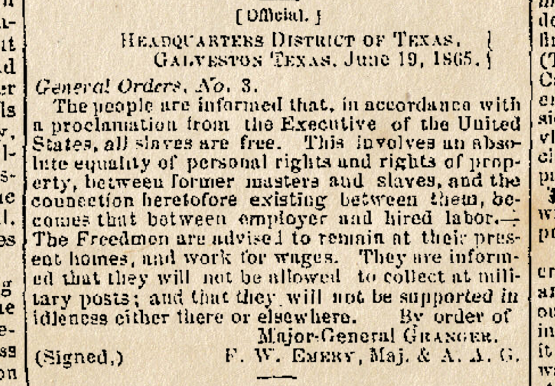 A year later, Juneteenth became an official celebration filled with food, music and sporting events. It became a holiday that no one would dare to forget. It even set the record for the largest Juneteenth ever with 42,000 African Americans rejoicing together in Dallas, Texas in 1936.
However, a day that seemed impossible to forget soon became one of the most ignored holidays in the years after. Juneteenth had marked a celebratory time filled with happiness, yet it quickly transformed into a period of what people viewed as dark times.
So, the question remains: how did Juneteenth go from being one of the most celebrated events among African Americans to one of the most forgotten about holidays today? The answer? Lack of education, marketing and visibility.
Companies have to be strategic about what they choose to represent and Juneteenth is one of those topics that may be controversial and one that creates hesitation among brands to participate in due to the message they may deliver to their consumers. While it is important that brands stay on message, to what extent should they evolve?
Juneteenth has suffered from lack of awareness due to the fact that it is not widely celebrated across the country. This lack of awareness has allowed Juneteenth and other major holidays such as International Day for the Remembrance of the Slave Trade or National Caribbean American Month to go unnoticed. Brands should not be afraid to talk about topics that support and uplift multicultural communities. It is necessary that they aim to form an environment that is more inclusive and less superficial. Juneteenth is an opportunity to push the envelope and take steps toward inclusivity. The ABC Television Network hit show Blackish speaks on this inclusivity in an episode addressing this holiday.
Ultimately, Juneteenth is hugely overshadowed by other "major holidays" surrounding it. Sometimes, brands have to make executive decisions on what they choose to highlight during a certain time. For Juneteenth, that one major holiday is Father's Day, which is nationally celebrated a few days before the anniversary of Juneteenth. This day is likely to bring in more of a response and revenue than Juneteenth. Father's Day is a much easier concept to explain and sell to the public, but this should not prevent companies from being "color brave" and taking a risk by speaking on these racial topics through a new creative course of action.
With Black buying power at $1.2 trillion, there needs to be a new approach to bring awareness to the culturally relevant Juneteenth holiday. The marketing industry today is always looking for the next big creative concept. Now there are even more ways to celebrate by using different platforms such as social media, fundraising and digital ad campaigns. A major magazine, The Atlantic, has highlighted Juneteenth in the past on their social media platforms spreading awareness and explaining the observance of this day. And thanks to social media, many young adults are becoming more aware of Juneteenth and being proactive on ways to incorporate the holiday into their communities.
I personally would not have known about Juneteenth if it was not for a friend reposting an image on Twitter acknowledging and giving praise to this day. Many people are unaware of the history, but Forbes contributor, Dolly Chugh, gives an in-depth explanation on why it should be celebrated nationally. It is important because Juneteenth marks the end of an era filled with anguish and fear. It's an opportunity, especially at this time, to re-start a conversation that restored hope for African Americans.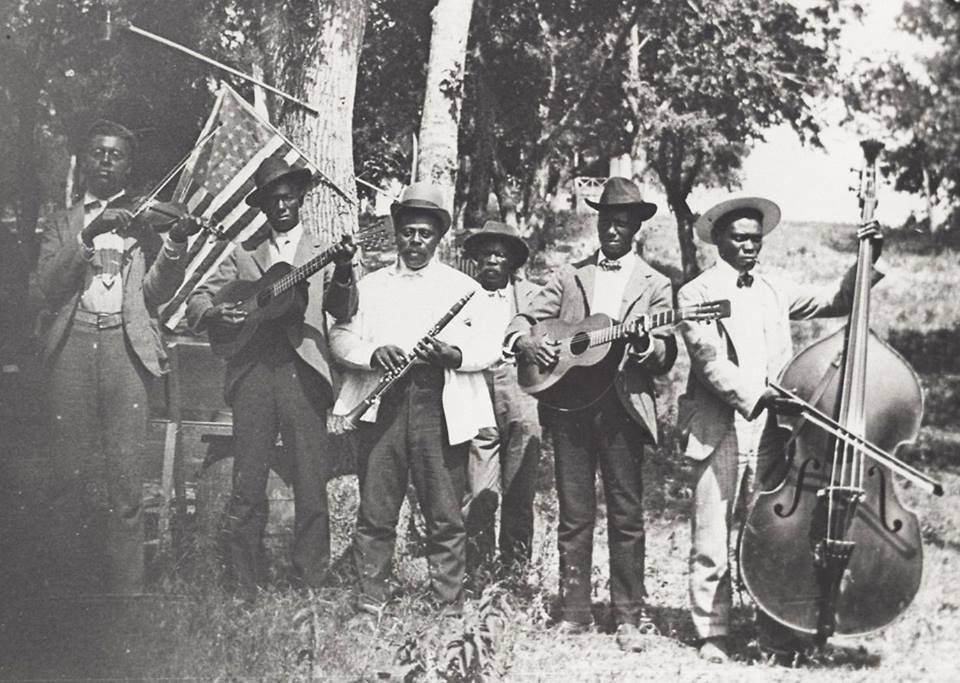 So how do you plan on continuing the celebration? You could simply strike up a conversation with your family during dinner or spread the word on your social media. Maybe even host an informational event filled with food and games as many of our ancestors have done in the past. Sometimes it's the small things that end up making the biggest impact. We must continue to increase visibility around key cultural moments that allow for more discussions around diversity, inclusion, and progress.
For more information feel free to take a look at the history of Juneteenth presented by Dr. Shennette Garrett-Scott.
Amber Cooper is an Intern at FCG.