How FCG Has Helped Shape Black History Through Responsible PR Campaigns
Before the phrase "diversity, equity and inclusion" became part of the lexicon, Flowers Communications Group was part of the vanguard, leading the way to help government agencies, corporations and nonprofits communicate with multicultural communities in a culturally competent manner.
These efforts are an important part of shaping Black history, because they came at many key moments in time, and helped keep historically disenfranchised people knowledgeable about their health, well-being, and ability to enjoy various resources and services.
It has always been crucial for organizations to communicate with Black audiences in a manner that doesn't exclude, patronize, pander or cause outright offense, especially when these pitfalls can be avoided by spending the money and time to thoughtfully share messages with the community for their benefit.
During the early 90s, when the agency was founded, fear and misinformation tied to HIV/AIDS ran rampant throughout various communities, and the Black community was and continues to be disproportionately impacted by the disease.
To raise awareness and reduce stigma, the Illinois Department of Public Health worked with FCG a on a campaign that encouraged Black and Hispanic women to tell their stories, and find out their HIV status, as well as their partner's. Attention was focused on promoting the availability of free, anonymous, testing and counseling, as well as changing attitudes about testing. FCG developed radio PSAs, posters, and brochure inserts, and conducted community outreach as part of the campaign.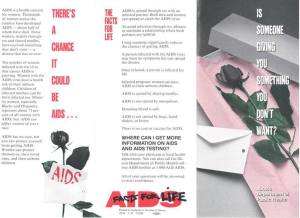 FCG's culturally competent approach to communicating with Black communities also took shape in how beauty products were sold to Black consumers. During the 90s, cosmetics brand Mary Kay sought support in selling products to Black women, and wanted more Black women to become sales consultants. But FCG made a keen observation: How could the community want to purchase the products when they didn't see themselves reflected in the marketing materials?
The agency worked with Mary Kay to develop the "Shades of Perfection" brochure and marketing materials, featuring rich, vibrant color cosmetics for black women of all hues from creamy caramel to rich mahogany. This was the first time the company had ever included women of color in their marketing materials – an important step when trying to embrace them as consumers and through career opportunities. Mary Kay Cosmetics' media efforts in the Black consumer market resulted in reaching a record number of 20 million viewers and listeners in one year, which translated into increased sales.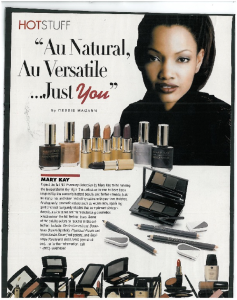 Elsewhere in the business arena, during the early 2000's, FCG's creative efforts underscored the ongoing reality that economic empowerment is still relevant to Black communities. The agency worked with Altria Group to develop the company's first signature program for the Black community, in partnership with the National Urban League. FCG's research found that, despite their growing affluence, young Black professionals, ages 21-35, lacked the money management skills needed to help secure their financial futures. Based upon that research, FCG created the "Know Your Money" program, designed to create systemic change in African Americans' attitudes about money and money management, and included courses that could be taken to boost financial literacy skills. Basketball star Earvin "Magic" Johnson was enlisted as the program's spokesperson, and more than 250 guests and media outlets attended the press conference to kick off the campaign.
Among many reputational results for the Altria Group, one key statistic stood out as a measure of success with reaching the Black community. More than 90 percent of class participants agreed that they acquired ample information and motivation to make positive changes in their personal, financial and spending habits and would recommend the course to a friend or family member.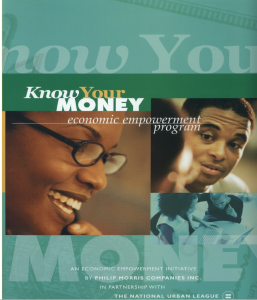 Through these efforts and more, FCG has been well-positioned for decades to elevate the conversation on key issues taking place within and between multicultural communities, and especially Black communities, even when others weren't able or willing to lead the charge. The work has taken shape beyond today's focus on multicultural communications, as more and more companies and organizations have sought to improve upon their reach in Black communities following the 2020 murder of George Floyd.
Beyond Black History Month, brands that truly understand and value Black consumers know that ongoing engagement with the Black community in meaningful ways that improve the quality of life is crucial. FCG is proud to have blazed trails for more than three decades working in partnership with our clients to craft campaigns that have left a lasting legacy, and we will continue to embrace and support purpose-driven work that helps to shape Black history.