Get in #Formation: Why Brands Need Social Media Managers Who Get "It"
Anyone familiar with Black Twitter knows its power (see #clapbackseason). No brand miscue is immune from this digital community that tackles all issues, especially related to the Black community.
During Super Bowl weekend, Black Twitter drove an engaging dialogue, when Red Lobster fumbled a primetime opportunity to maximize Beyoncé's latest cultural phenomenon.
Amidst a timely homage to Black History Month during Queen Bey's "controversial" halftime performance of her new single, "Formation," Red Lobster was gifted a shout out. A shout out that immediately registered with everyone…except Red Lobster.
The restaurant caught major shade, as the world watched and waited, and waited, for a response. After numerous Twitter users brought it to Red Lobster's attention, the brand eventually responded.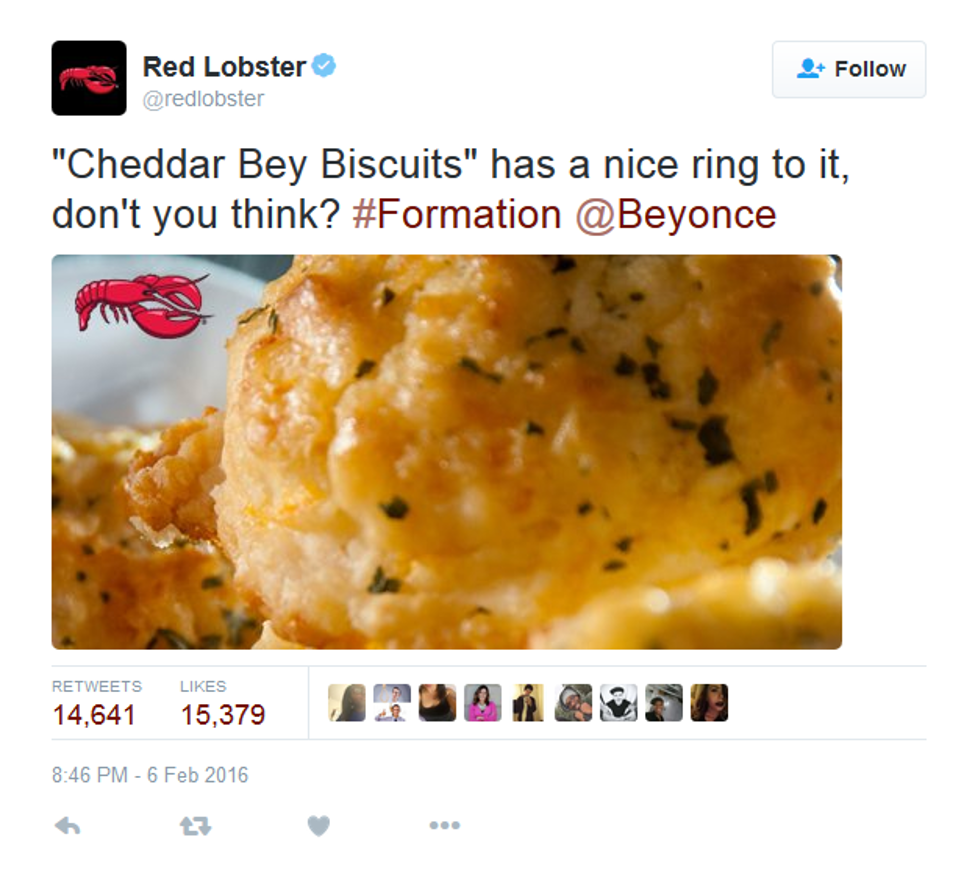 Social media is real time, so brands must recognize the power of organic buzz – especially when served on a silver platter. Even when legal hurdles may be the culprit for lagtime. One cultural misstep can spread like wildfire online.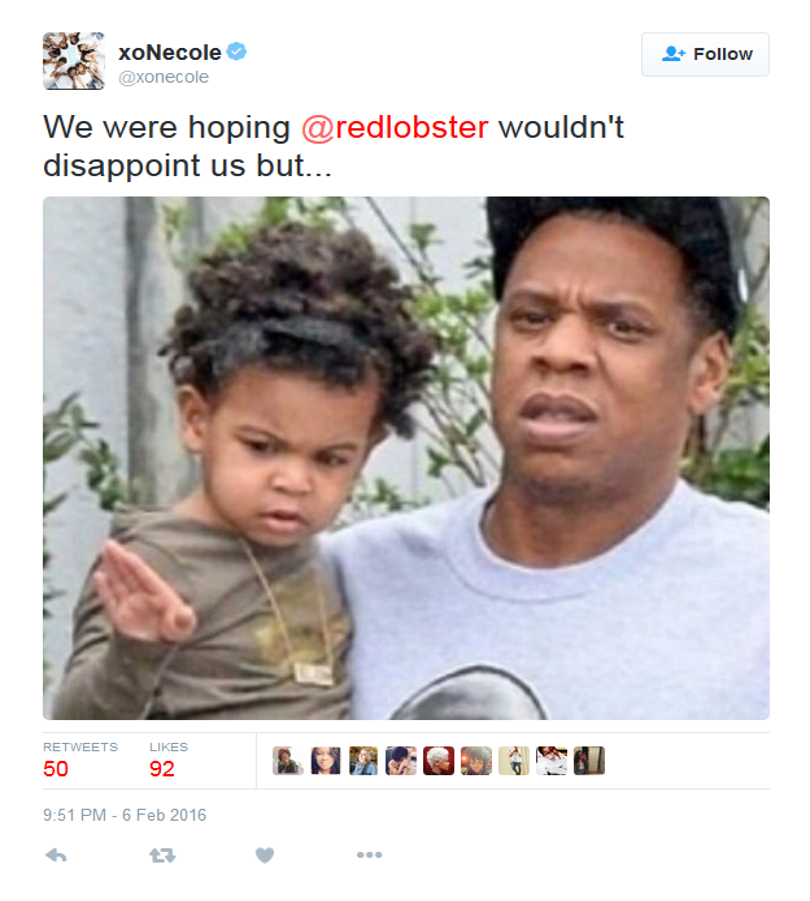 Having diverse brainpower, reflective of the diverse U.S. consumer audience when ideating marketing campaigns is, without question, necessary. Why? In the words of Jay-Z: "Men lie, women lie, numbers don't."
A Pew Research Center study shows that 40% of 18-29 year-old Blacks use Twitter vs 28% of Whites. This is a #majorkey for brands to effectively leverage Twitter.
In our experience, authentic social engagement has helped expand the Honda Battle of the Bands social media community, driving ticket sales to its Invitational Showcase, while growing the brand community over 61% during the 2015-2016 program.
Social media is the voice of the people. (And no, not just Black people.) Getting "it" isn't just following trends – it's knowing their impact, and being ready to catch the wave before it hits shore. Regardless, Red Lobster must hail Queen Bey for the 42K Twitter mentions in one hour, trending for the first time, and to top it off, a 33% increase in sales. Will Red Lobster pay it forward by supporting this key consumer segment?
Brands should use this as a learning opportunity, so the next time opportunity knocks, brands that get "it" will be in formation.
Brienna LaCoste is an assistant account executive at FCG.
(Photo credit: Twitter)