#FCGSeatAtTheTable – Senior Account Executive, Brienna LaCoste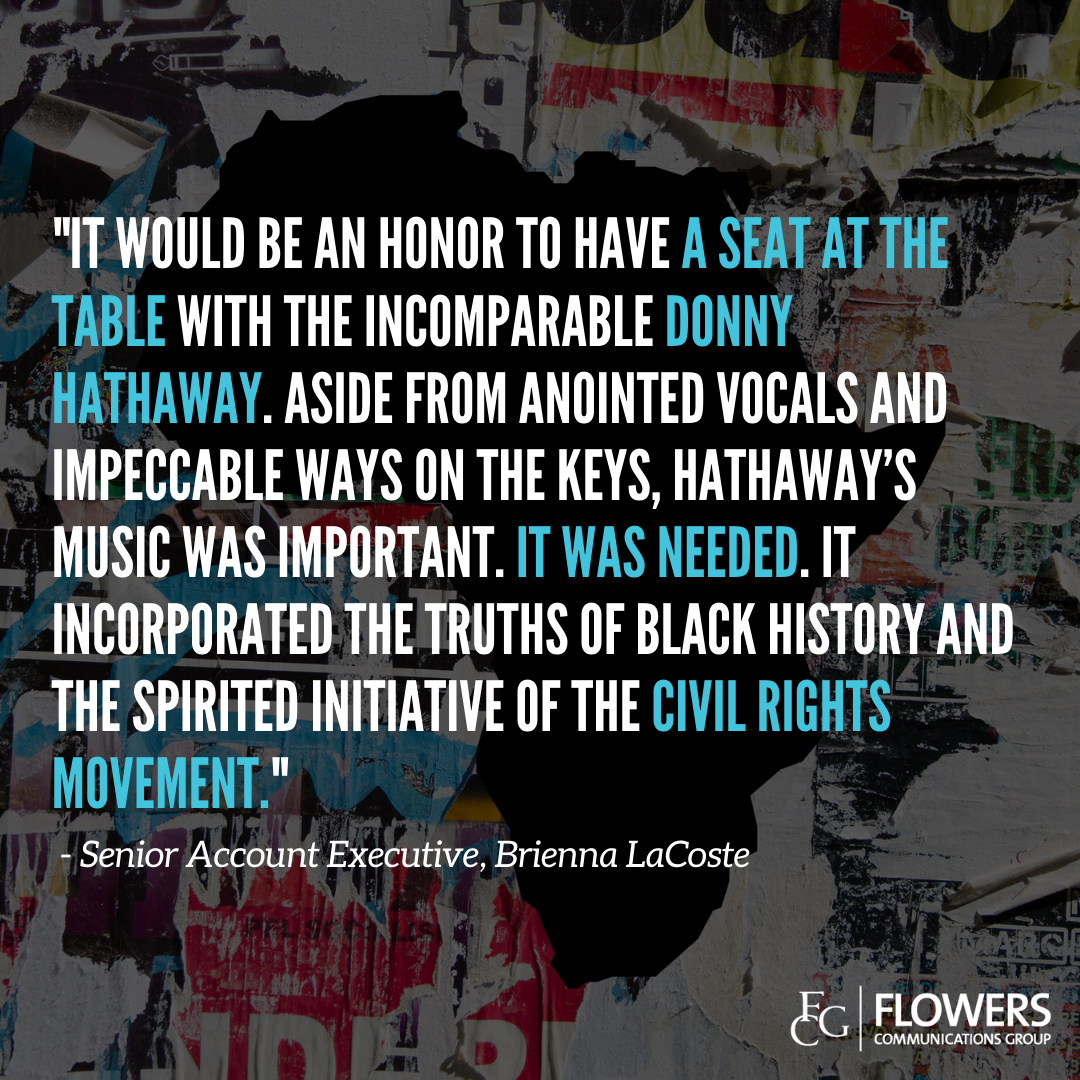 "It would be an honor to have a seat at the table with the incomparable Donny Hathaway. His famous, 'This Christmas,' has been a favorite of mine as long as I can remember. In fact, my family asserts that it's not Christmas time until we hear 'This Christmas' on the radio.
His voice and musicianship are unmatched – penetrating the soul in every sense. Aside from anointed vocals and impeccable ways on the keys, Hathaway's music was important. It was needed. It incorporated the truths of Black history and the spirited initiative of the Civil Rights movement.
'To Be Young, Gifted & Black,' 'Someday We'll All Be Free,' and 'He Ain't Heavy, He's My Brother' are just a few examples of music that helped breathe life into the Black community during times of both celebration and distress.
It'd also be an honor to have a seat at the piano with Hathaway. I'd soak up every bit of musical wisdom I could, knowing that music is the universal language that brings us all together – and that he was one of the best to do it."
– Senior Account Executive, Brienna LaCoste #FCGSeatAtTheTable