#FCGSeatAtTheTable – Account Director, Mike Coburn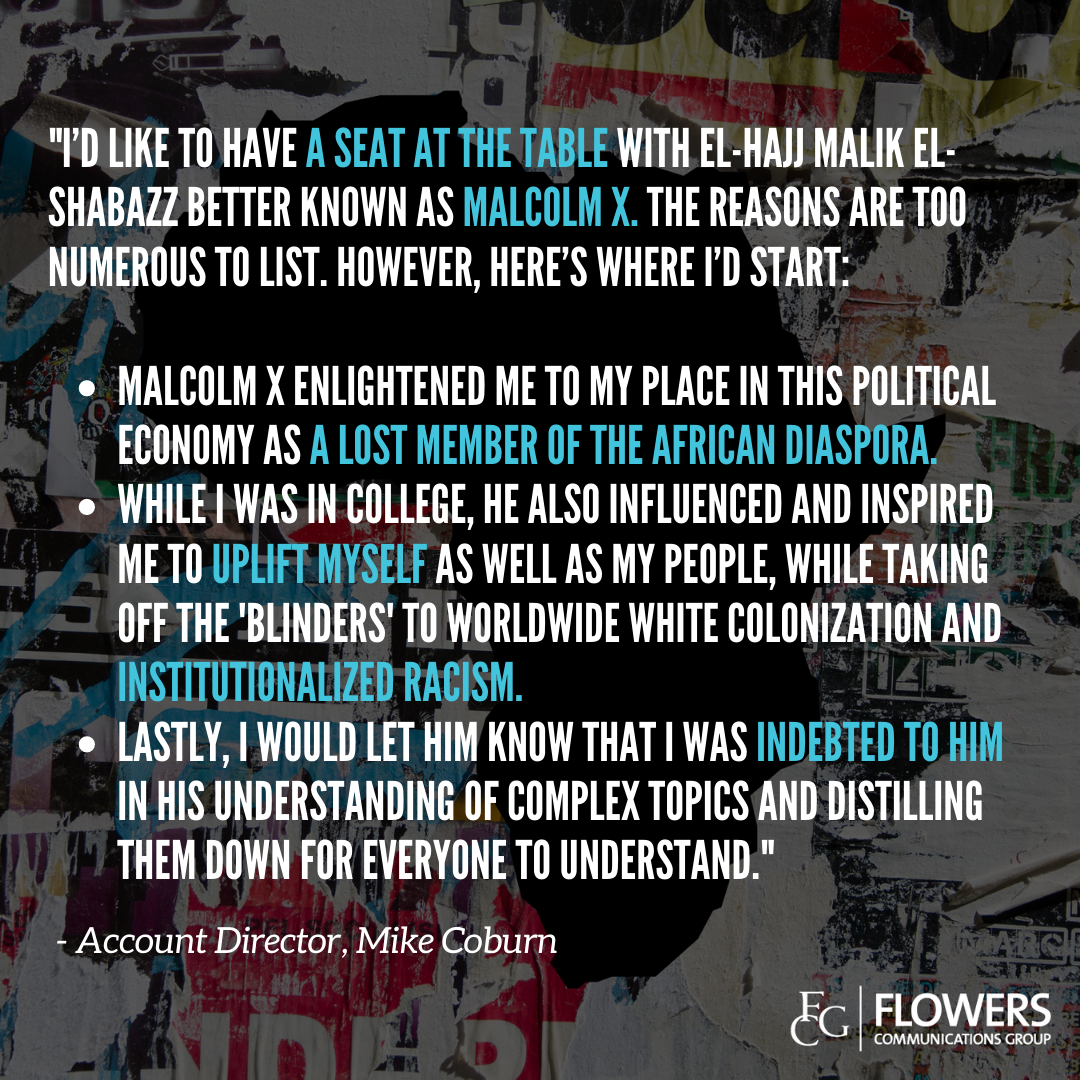 "I'd like to have a seat at the table with El-Hajj Malik El-Shabazz better known as Malcolm X. The reasons are too numerous to list. However, here's where I'd start:
– Malcolm X enlightened me to my place in this political economy as a lost member of the African diaspora.
– While I was in college, he also influenced and inspired me to uplift myself as well as my people, while taking off the 'blinders' to worldwide white colonization and institutionalized racism.
– Lastly, I would let him know that I was indebted to him in his understanding of complex topics and distilling them down for everyone to understand."
– Account Director, Mike Coburn #FCGSeatAtTheTable