ENGAGE NOW: 5 Tips for Brands New to Influencer Marketing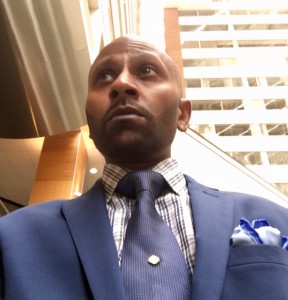 "Brands that haven't yet tried investing resources in digital-based influencer marketing face a host of unknowns, the first one being whether it's suitable for a particular brand or nonprofit organization." (PRNews) FCG account supervisor, Tony Balasandiran, shares some of the advice he offers our partner brands about the growing importance of influencer marketing. Check out his Q&A with PRNews:
—–
Q: How do you determine if influencer marketing is right for your organization if you've never tried it before?
A: Organizations must first understand the motivating factors that drive their core, and prospective consumers. If your target audience behavior is not motivated by influencer endorsements of a product or brand, then influencer marketing is likely not the most effective strategy for your organization. If your brand's key audience behavior is influenced in this way, identify who those particular experts and influencers are, and also why, along with associated costs and ROI to determine the value.
Q: What are common mistakes made by organizations attempting an influencer marketing campaign for the first time?
A: Not ensuring that the influencer aligns with the organization's culture, and also with the culture of the target audience. Impactful influencers are not always celebrities, they are also experts and thought leaders, within their industries. Brands and organizations must properly source, vet, and assess influencers, before including them in marketing campaigns. Alignment and authenticity are key, and the biggest mistake an organization can make is not vetting the influencer and strategy before initiating it, which is why organizations always need to have diverse voices at the table.
Q: What is the quickest way to find the right influencers to work with for your brand?
A: The best way to find the right influencers is to have a pulse on the culture of your industry – from the organization, to the key audiences. Brands that are doing influencer strategy right, remain in the know when it comes to identifying the leading voices in their industry. Relationships are invaluable when it comes to influencer engagement. Identify who they are, make a connection, foster the relationship, and then utilize the partnership to maximize ROI for your brand.
Q: How do you determine how much to spend on an influencer campaign if you've never launched one before?
A: Begin by evaluating the priority, opportunity, and potential engagement the influencer can bring to your campaign. With celebrity influencers, the price tag is always going to be higher, because your brand is leveraging the influencer's brand name + network. With a more niche influencer campaign, the associated fees may be more manageable, and you may be able to engage a collective vs one influencer, if it makes more sense. The reach, resonance and engagement of the influencer(s) should determine how you prioritize your overall marketing budget.
Q: What's the best way to make initial contact with an influencer you might want to work with?
A: Reach out – you miss every shot you don't take. Influencers and brands provide a mutual benefit to elevate both profiles with key audiences. The most credible influencer marketing campaigns are built around influential figures who make the most sense for the brand, its consumers and media targets. The best way to make contact is to be where they are – whether it's on Twitter, SXSW, or Complex Con. Engage with their Tweets, or send a DM. Attend their panel, and follow up afterwards to directly connect. Invite them to your organization or activations, to experience your brand. Developing relationships with influencers is the foundation of impactful engagement.
See Tony speaking at the PRNews Digital How-To Conference on June 23rd.
H/t PRNews.