Crisis Communications: The Good, The Bad, The Ugly
Crisis Communications: The Good, The Bad, The Ugly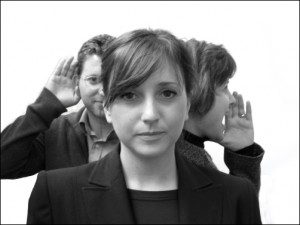 We've recently seen several PR crises amplified or muted by the communications of those in the said situations. The logic behind crisis communications is removing your foot from your mouth, or putting out the metaphorical fire you've ignited. Tracy Morgan, LeBron James, and Anthony Weiner have made highly-publicized gaffes, but have had opportunities to make amends by communicating to the necessary audiences.
Did they?
THE GOOD
Tracy Morgan's rant could've killed his career. But conversely, his crisis communications have been comprehensive, coordinated, and most importantly, contrite, and his apologetic messaging has resonated with the offended audiences:
THE BAD
LeBron's postgame comments, though likely misconstrued, intensified existing public disdain:
Lost in the commotion were his comments on not performing up to his level, because the messaging was focused on him.
THE UGLY
Weiner's ill-advised media rounds and press conferences may have sunk his promising political future. Even his admission messaging was damning.
Here are three PR takeaways from these fallouts:
It's never about you.
Speak to the impact on your audience—not on you. Your communications with them, must resonate with them. You're seeking their forgiveness. The first step towards reconciling a relationship is apologizing, and accepting responsibility for your actions. Morgan did just that.
When keeping it real goes wrong.
Public figures are human. There's only so much criticism one can take, before responding from a personal perspective. LeBron did that. With so many relishing in his failure, he responded as most would. But, being a (scrutinized) public figure, you must always (over)think before you speak. Messaging must reflect the fact that you represent brands—including your brand. Everyone says "keep it real", but sometimes, keeping it real can go wrong. Even his attempt to clarify his comments, was sensationalized as him "backtracking".
Full disclosure can't be made halfway.
When Weiner began addressing the media, he didn't even have his story straight, knowing the pressing questions that would be asked. Result? He made the situation worse. In a crisis, the media will dig up all the details, and attack from all angles—be aware of all details; hope for the best, prepare for the worst.
(Photo courtesy of P Shanks.)