Can't Nobody Tell Me Nothin': A Multicultural Take on Breaking Barriers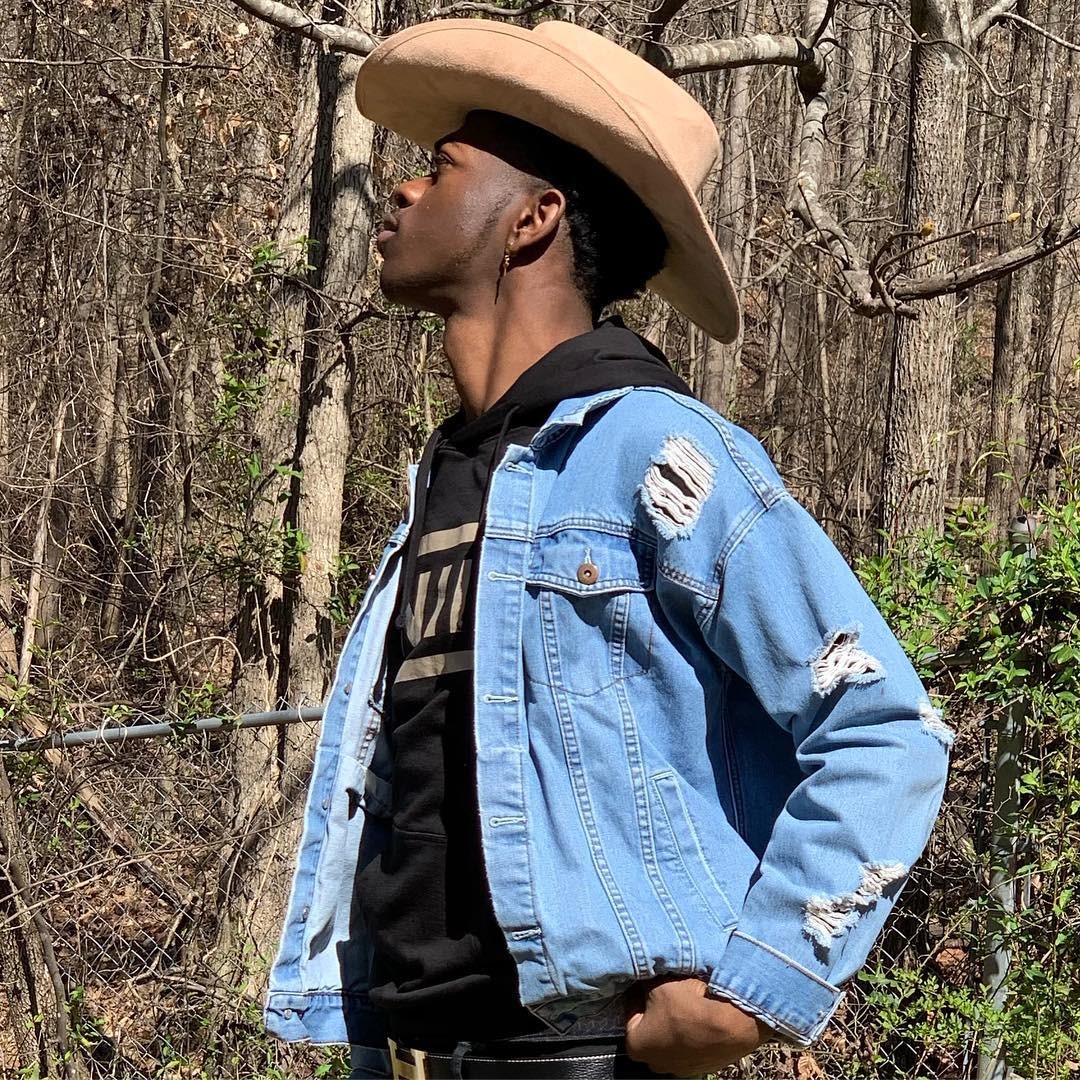 Photo Credit: Instagram (@LilNasX)
June celebrates Black Music Month which is generally categorized as hip-hop, jazz, and R&B. And while Black musicians impact all music genres, country is often forgotten and overlooked as Black music. One of the most recent and biggest topics on the discussion of Black music is surrounding Lil Nas X and his barrier-breaking song, "Old Town Road." Yes, Black country musicians are not new. In fact, there are many who came before Lil Nas X who embraced their Southern roots and the culture, like Beyoncé's song "Daddy Lessons," or country legend Charley Pride, who proved country was just as much Black music as any other genre.
In 2004, hip-hop artist Nelly, who at the time was the venerable king of the popular music charts, and country music superstar Tim McGraw collaborated on the chart topping hit, "Over and Over." An unlikely duo to say the least, Nelly's unique brand of melodic rap tunes influenced by his St. Louis upbringing mixed with the rugged Bayou bred vocals of McGraw were an ear-bending hit in the early 2000s. What was most interesting about the record was not just the genre blending but also how well the record worked across multiple music charts, including country, pop, hip-hop and R&B.
For more than half a century, popular music in the U.S. has drawn clear lines between what is considered "White Music" and what is "Black Music." Although the influences for traditional white music genres such as rock n' roll and country are well-documented to have origins in the African-American community, listeners have generally accepted which genres are attributed to particular cultures. Even though 54% of African-Americans live in the southern portions of the United States, where country music has deep roots, the crossover of contemporary country music and Black people has not been as mainstream as one would think—especially since the birth of hip-hop in the late 1970s. When Nelly and Tim McGraw recorded a song that hit #3 on the Billboard Top 100 chart, it solidified that the two genres could co-exist. However, many believed only as a novelty.
Since that time, a handful of big name hip-hop and country stars have collaborated on records, but none have charted as high. Nelly recorded additional songs with Taylor Swift and Florida Georgia Line. Snoop Dogg and Willie Nelson hooked up twice to record together. Ludacris featured a verse on a song for Jason Aldean. And for those who forgot, (with good reason) LL Cool J and Brad Paisley released the cringe-worthy song "Accidental Racist" back in 2013. There's even a sub-genre today called "hick-hop." Seriously, Google it.
All this to say, the hip-hop and country mix is nothing new. So in late 2018, when a young "Black Twitter" influencer from Atlanta named Lil Nas X released his song "Old Town Road," the music world has been in awe of the viral hit. However, given the recent history of the two genres, the outstanding question remains: Why is the world still shocked that Black people can successfully do country music?
Admittedly, the track itself has far more bass and 808 kick than your standard country ballad. But the lyrics referencing riding tractors, matching cowboy hats with boots and wrangler jeans is prototypical country. Not to mention given the reference of a love lost due to infidelity, Billy Ray Cyrus himself could have written the song. In fact, Billy Ray hopped on the remix to lend a very impressive verse after the song was removed from the Billboard Hot Country chart because it was deemed not "country enough." The official statement from Billboard cites "compositional problems" and the overall promotion of the song to radio and on streaming services. Which in essence sounds like if the majority of the artists fan base are hip-hop fans, then this must not be a country record. And here lies the uncomfortable truth about diversity in music and the color barriers that still exist not just in music, but across various forms of entertainment, business, tech, politics and the list goes on.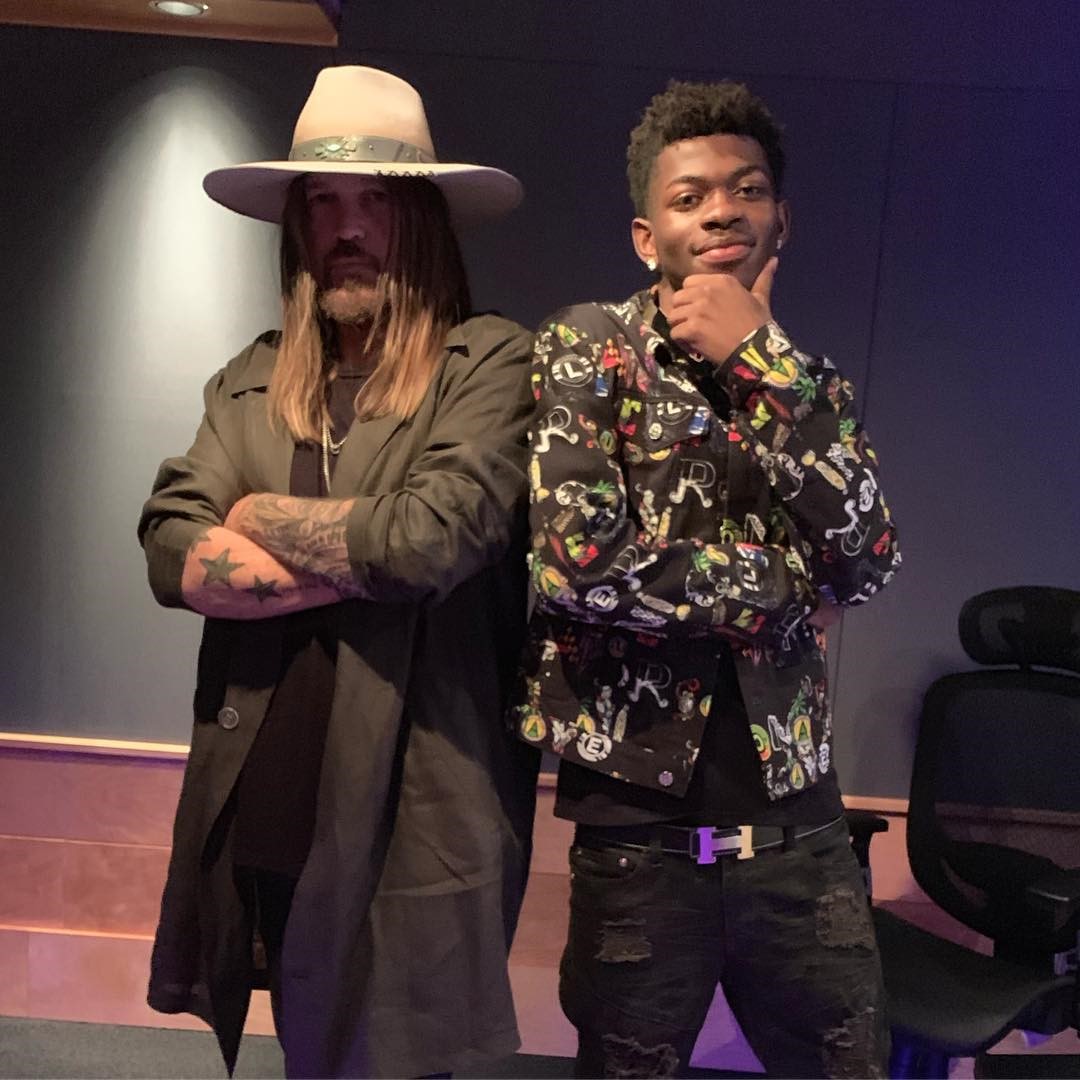 Photo Credit: Instagram (@LilNasX)
The color barrier to country music was broken decades ago when artists like Charley Pride, DeFord Bailey and Ray Charles wowed audiences with their musical stylings. More recently, artists like Darrius Rucker (formerly of Hootie and the Blowfish) have achieved crossover success in the genre. So why the fuss about a 19-year old Black kid from Atlanta who sings using his best John Wayne impersonation?
There are some obvious racial undertones at play, but maybe the country music community was offended. Perhaps the song was seen as parody rather than a bonafide "real" record. Many people thought this, especially since it first gained notoriety on the social media app Tik Tok which is popular among tweens and teens. The first music video for the song that was uploaded to YouTube in December 2018 is comprised of stock footage from the popular western-themed video game Red Dead Redemption, which alludes more to kids playing in their basement rather than aspiring musicians.
But Old Town Road is not parody. The song is rooted in the struggle of a young man feeling like a lone cowboy lost on a road of disappointment after dropping out of college and not knowing what he would do with his life. His car acts as his "horse" and the old country road is a metaphor for the journey that lies ahead. It's poetic and a brilliant use of creativity to cut through the clutter of online content. Although Lil Nas X probably did not have that intention during the original recording, he's definitely captured the attention of the masses. In early spring, the song sat in the #1 slot on the Billboard Top 100 and continues to receive much airplay. Despite the barriers, social media rallied behind the singer in a big way. A campaign fueled by Twitter led to Billy Ray Cyrus being featured on the remix and everyone from Will Smith to the cast of the Avengers movie chiming in on their love of the song.
So what's the takeaway for multicultural marketers, brands and even other content creators? Never limit yourself to one box or allow external factors to label what you want to be. In today's hyper-connected society, there is ample opportunity to source inspiration from multiple cultures, generations and experiences. Diverse creators maintain as trendsetters who continuously shape and reshape culture. People of color generally operate outside of the silos of societal norms because their creativity is not so staunchly regulated. What Lil Nas X has been able to achieve with his viral hit in a few short months is only a glimpse at what can be possible if people continue to stretch beyond barriers. While Billboard has not added his single back to the country music charts yet, the internet has spoken and for the moment, Lil Nas X is the biggest country star in the world. But if his social media feed is any indicator, he'll likely switch gears again for his next effort.
For any entity or organization looking to find success in our ever-evolving world, the ability to be nimble and adapt to rapid change without losing the essence of your brand is paramount. Just like a cowboy riding down an old dirt road, as long as he has a firm grip on the reigns of his horse, the bumps along the path will never cause him to lose control and fall in the mud.
Brian J. Packer is an Account Supervisor with Flowers Communications Group. He describes his musical tastes as everything from Beethoven to Biggie Smalls (and yes, country music too).