#BreastCancerAwareness Month | Triple Negative Breast Cancer Affects Young Multicultural Communities at Highest Rates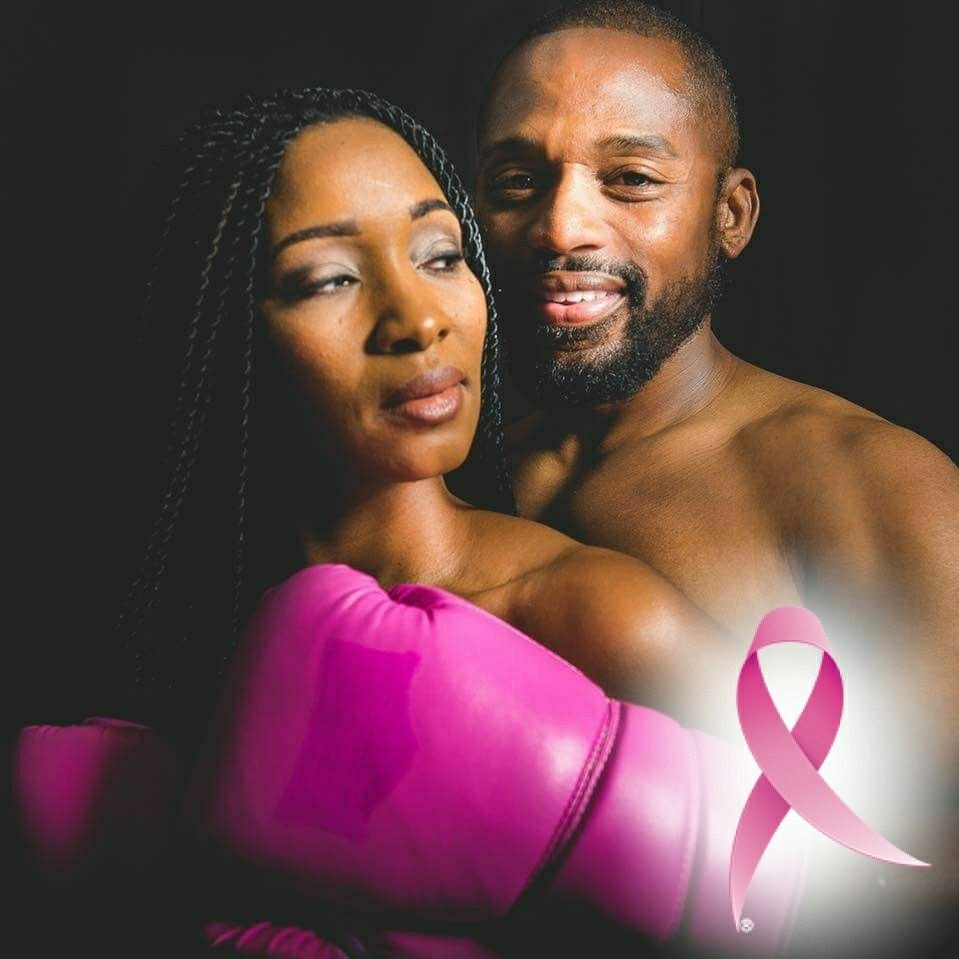 October, the month that many "Go Pink" in support of breast cancer awareness, is coming to a close.  It's been gratifying to see so many people unified behind this cause because almost everyone I know has been touched by the disease. I lost my mother to breast cancer and have family and friends that are currently fighting the good fight. It wasn't until after one of my closest friends was diagnosed, that I realized not all breast cancers are the same. Laini was 35 when diagnosed with Triple Negative Breast Cancer (TNBC). She succumbed at age 38. All I kept saying was, "but she's way too young, and what is TNBC, anyway?"
TNBC is one of the most aggressive types of breast cancer. It responds negatively to three major classes of drugs designed to treat more common forms of breast cancer – hence the name "triple negative." In recognition of National Breast Cancer Awareness Month, I want to shed some much needed light on TNBC. It's been my experience that the communities most affected – African American and Hispanic – sometimes lack some of the vital information and resources that I now know can save lives.
The Stats (American cancer Society)
TNBC represents only 15% of all breast cancer cases but accounts for as many as 25% of all breast cancer deaths annually.
TNBC affects younger women of all ethnicities, but African-American women diagnosed with breast cancer are nearly two times more likely to be diagnosed with TNBC than other ethnic groups. Hispanic women are at an increased risk, too.
Biological reasons for TNBC remain unknown, but scientists are studying African-American women and women with BRCA1 mutations

in an attempt to learn more.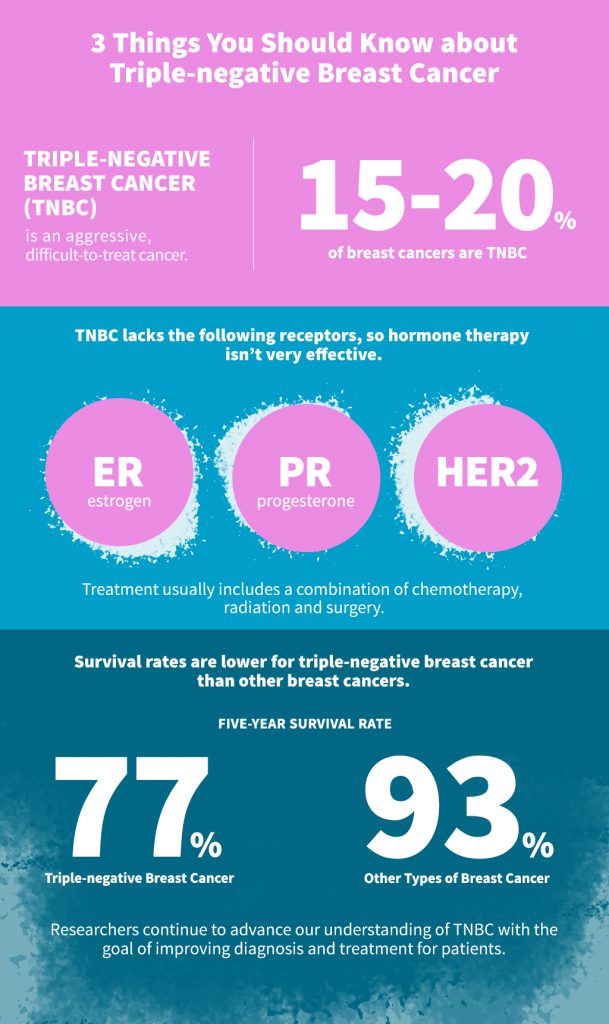 All Hope is Not Lost (American Cancer Society)
Early detection and treatment is critical to long-term survival, especially among those diagnosed with TNBC.Studies show that early detection can result in a 98% survival rate versus a 26% survival rate with late detection.
Medical advances have increased the overall breast cancer survival rate up to 98% in many cases. However, the overall survival rate for African-American and Hispanic women is only 77% and it is even lower for those diagnosed with TNBC.
What Can Be Done?
Stay positive because TNBC is not the death sentence it once was; and seek a support system, which is crucial to maintaining a healthy mindset.
Currently, the most effective treatment for TNBC is chemotherapy; therefore, more funding is needed to develop additional treatment options. So, get in on the fight and help raise funds: participate in a walk, take up a collection or make a small donation. I believe that, together we can "save our daughters."
In memory of my dear friend, Laini, the Laini Fluellen Charities was established to help drive awareness and raise funds for breast cancer research. Each year as our primary fundraiser, we celebrate Laini's life and legacy with the Pink Tie Affair in collaboration with Ameristar Casinos. As a party with purpose, we've been able to donate nearly $70,000 toward cancer research. This year, we had the honor of welcoming Emmy Award-winning Chicago news anchor, Darlene Hill, as the emcee.
As a multicultural marketing communicator, helping to reach and respect these highly-affected populations about health disparities is not only a part of my job – it's a personal commitment that I'm proud to continue in honor of my mom, my friend and my community at-large.
To learn more about TNBC, visit the Triple Negative Breast Cancer Foundation website.
Danyele Davis is a vice president at FCG.
In loving memory of Laini Fluellen and Annie Pearl Cheatham.