Black Music Month: A Reflection on Memories, Moments and My Life's Soundtrack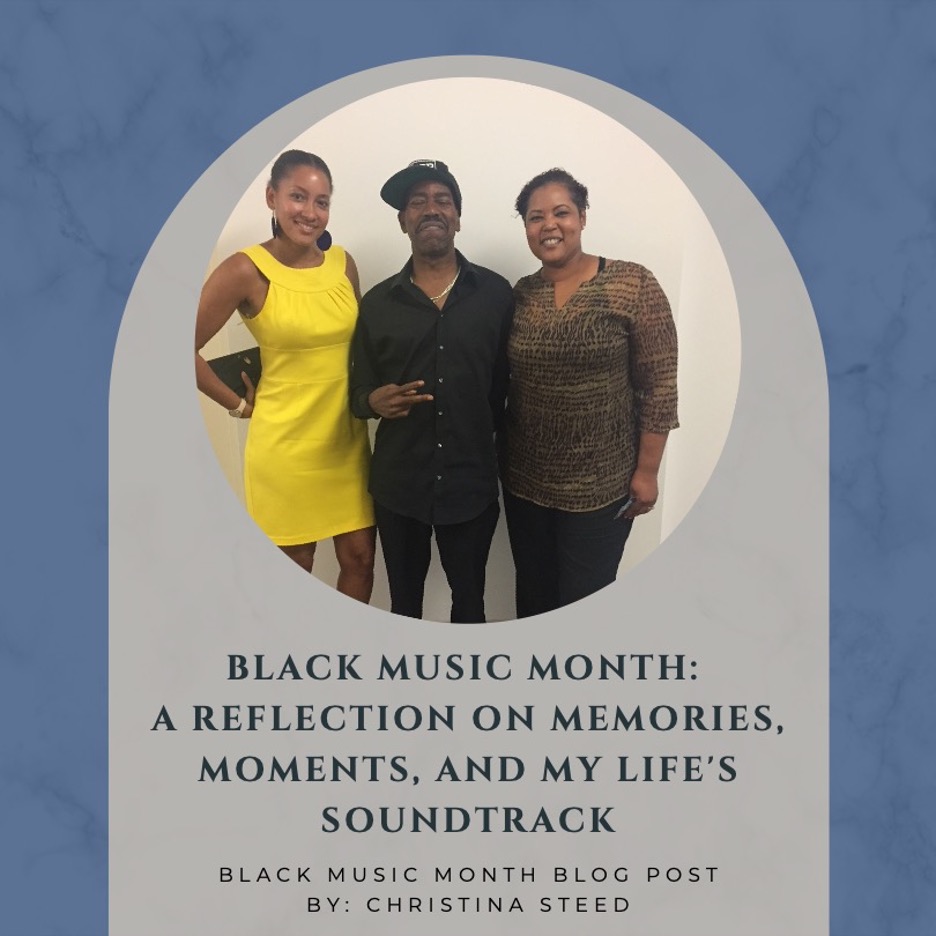 As a Gen-Xer, my relationship to music has been a unique journey. I've lived long enough to experience the birth, growth, and development of what is now the most popular music genre: hip-hop. I can remember an episode of the Phil Donahue Show (that was the popular talk show host before Ms. Oprah) with now hip-hop pioneer Kurtis Blow rapping and break dancers dancing and pop locking while introducing the studio audience to this new form of musical expression called hip-hop. And now, another hip-hop legend, Queen Latifah, received a Lifetime Achievement Award from BET as witnessed at the awards ceremony this past weekend.
It wouldn't be until I started working at FCG that I realized there was a month dedicated to the recognition of Black music overall and it would be an opportunity for storytelling in the media relations and strategy work we do for clients. June was officially designated African American Music Appreciation Month by President Jimmy Carter in 1979. This month is about celebrating all of the genres of music with Black roots and influences. From jazz and R&B to gospel, hip hop, blues, folk, country and rock and roll, this music has been the soundtrack to many moments in my life and I'm sure the lives of others.
There are several historians who talk about the importance of each genre and how it was integral to the lives of Black people across centuries. There is even a museum in Nashville dedicated to teaching all of us by preserving and celebrating the many music genres created, influenced, and inspired by African Americans.
For me, the connection between music and marketing campaigns and events, especially for multicultural audiences is critically important. Speaking as a deeply rooted Chicago girl (south side!), our DJ and live music culture in this city can make or break an event or experiential experience for a brand. Additionally, there are culturally unique communities such as the stepping community or roller-skating community that have such a beautiful Black atmosphere where music is what makes that experience impactful.
Musicians and artists in the music industry are a significant portion of influencer engagement programs because of their leadership, creativity, and cool points in the community. For example, DJ D-Nice showed us during the pandemic how important music, old school and new, is to our community. His emphasis on using music as a balm during the COVID19 lock down touched people in such a way that brands picked up on it and began working with him for marketing campaigns. Another example is the success of the Verzuz music battle platform that mixed the nostalgia of successful songs and music artists playing their jams for a captive and appreciative audience. Babyface versus Teddy Riley will forever be epic, if only for the classic memes. The love of music and the artists' involvement have led to Verzuz being an official program with sponsors, hosted venues, strategic communications, and digital promotion.
As I reflect on my favorite songs and artists (I've listed some below), the connection between music and life's moments will continue to run deep. The use of music and artists in communications programs will also continue to be a strong tactic as we make authentic connections to Black consumers.
My top five songs on constant rotation:
1. Got Till It's Gone, Janet Jackson
2. The Sweetest Taboo, Sade
3. Let's Just Run Away, Johnny Gill
4. You Know How to Love Me, Phyllis Hyman
5. Joy and Pain, Maze featuring Frankie Beverly
Check out FCG's Black Music Month playlist here.
Christina Steed is an executive vice president at FCG.