Black History Month: Getting it Right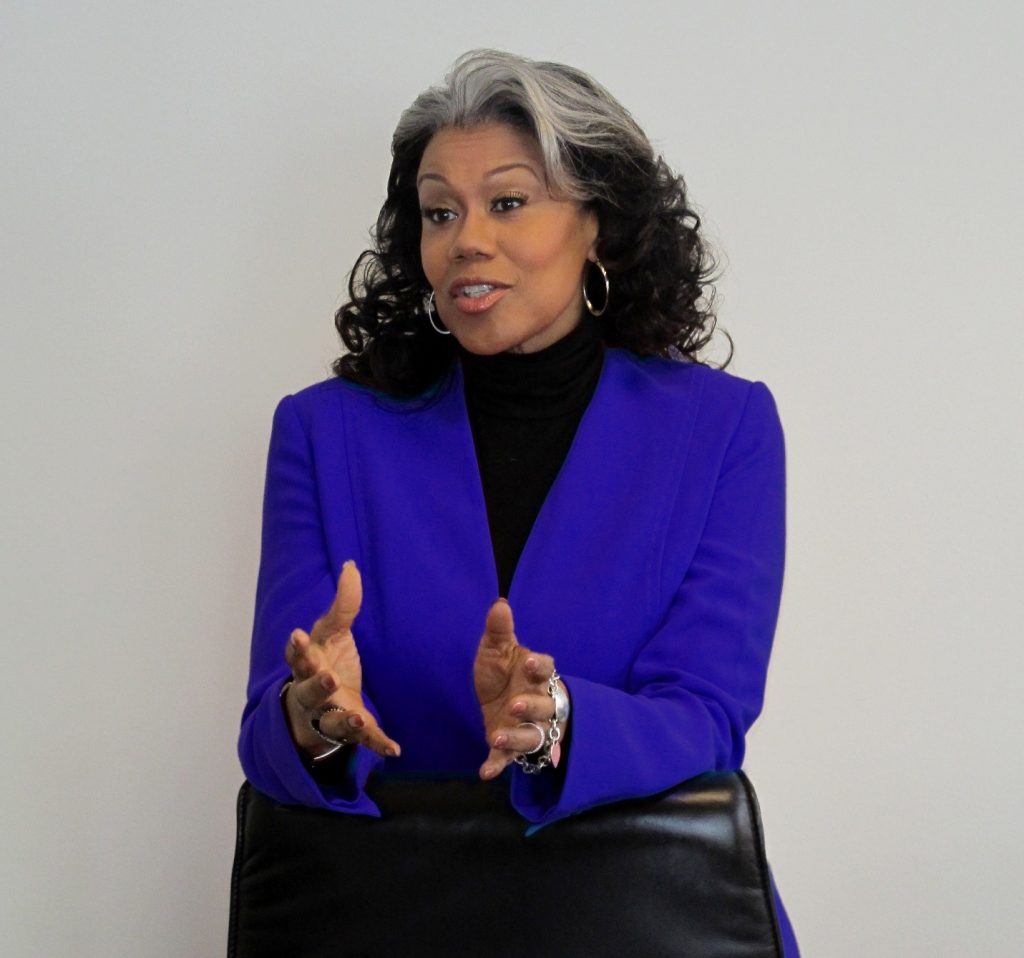 For marketers, this Black History Month was probably one of the worst in decades, marred by a number of embarrassing brand disasters. In February, Gucci's blackface sweater, Katy Perry's blackface shoes and the Burberry noose ignited a firestorm and reinforced the sad fact that in 2019, too many brands remain tone-deaf to Black culture. When I started Flowers Communications Group in 1991, my driving passion was to build authentic connections between global brands and multicultural consumers who were rapidly growing in numbers, cultural influence and buying power. In almost every new business pitch, we included creative ideas for Black History Month because I firmly believed, and still do, that if companies want our hard-earned dollars, they should respect, honor and celebrate our heritage – 365 days a year, but especially during Black History Month.

African Americans have had—and continue to have —a major economic impact on society and not just in areas typically mentioned such as music, sports and fashion, but also in business, technology and science. After 28 years in business, my agency has had tremendous success helping brands acknowledge Black History Month by creating award-winning signature programs or amplifying some of the great work they were already doing in the Black community. We've worked on hundreds of campaigns for iconic brands – Nielson's Black History Month Twitter Chat, Wells Fargo's Tuskegee Airmen Red Tails media campaign, McDonald's Black Panther Screening and Film Career Panel, Make it With Equal Recipe Contest, AT&T's 28 Days – and so many others. While I love the vast array of programs that we've developed, these are a few of my favorites: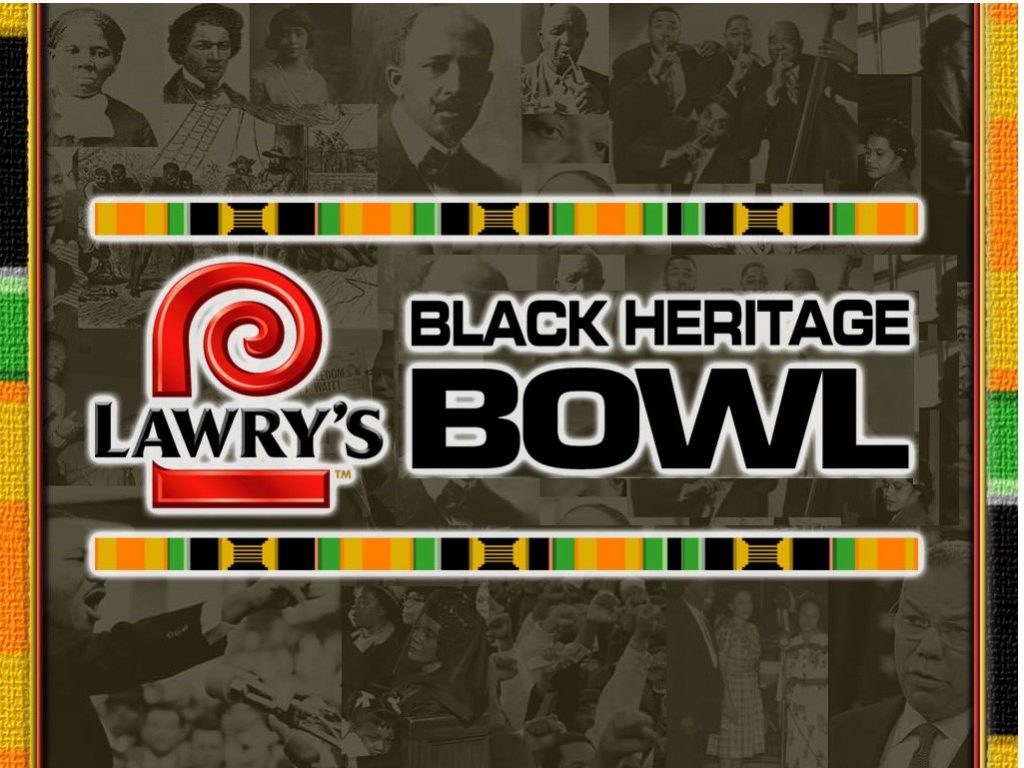 Lawry's Black Heritage Bowl

One of the first Black History Month campaigns that we created was the Lawry's Black Heritage Bowl. A Jeopardy-like quiz show, the Black Heritage Bowl encouraged elementary students to not just learn Black history, but to be proud of their unique roots. Our goal was to deepen their appreciation of African Americans' contributions in math, science, government, the arts and many other areas that have shaped our nation's history. Held at African-American museums, the Black Heritage Bowl won numerous PR awards and drew tremendous support from media personalities, celebrities, local government and community leaders who valued Lawry's educational celebration of African-American achievement.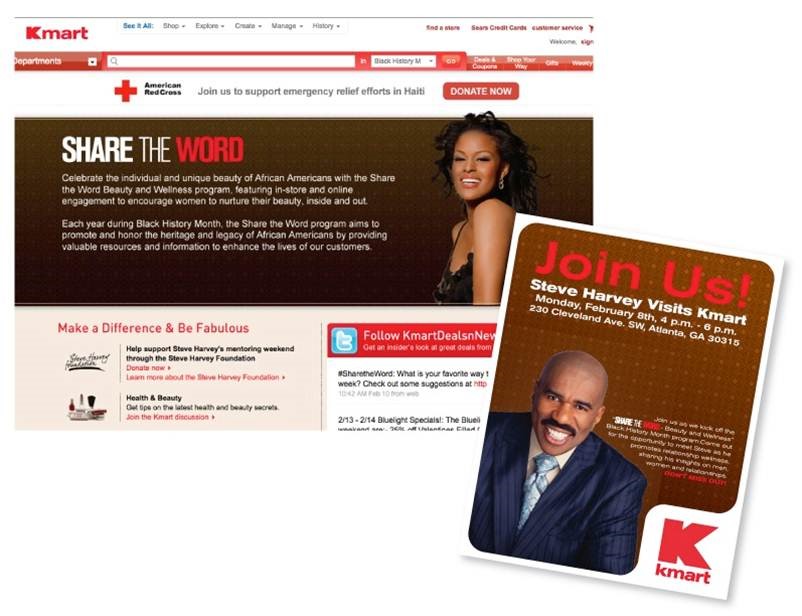 Kmart's Share the Word

Throughout American history, women of color have been challenged by the standards of beauty defined by the racial majority. FCG worked with Kmart to create the "Share the Word: Beauty and Wellness" program to celebrate African-American beauty – both inside and out. Developed at a time when using the internet for social good was growing in popularity, Share the Word featured a microsite with weekly blog posts, in-store activations with the Steve Harvey Morning Show, where Steve discussed his best-selling book, "Act Like a Lady, Think Like a Man," and "glam squad" events with former First Lady Michelle Obama's hairstylist to help women embrace their own natural beauty.
Discover the Pride Inside

When the Illinois Bureau of Tourism asked us to develop a program to attract national attention and motivate more African Americans to visit Illinois, we did our research and were excited about what we found. The Underground Railroad had a number of historic homes, churches and other sites in Illinois. So we developed a yearlong campaign, Discover the Pride Inside, which featured many of these historic sites. We kicked off the campaign with a Black History Month TV special that was outstanding — great media, great participation from the Illinois governor and great impact on Illinois tourism. One of the highlights of the special was an interview with Blues great Buddy Guy, who also hosted a VIP screening at his Chicago club, Legends.

As the owner of a multicultural marketing agency, I intuitively focus on what brands do to acknowledge and celebrate Black History Month. Some continue to get it right, while others get it wrong or worse, simply ignore it because they don't value its importance. Then there are those who are so blind to Black history that instead of promoting Black accomplishments this February, it was the month to promote products that resemble blackface, ignorant to that fact that it invokes a racist and painful history. Brands that want to get it right and avoid racial landmines must heed the findings of a recent report by the ANA Educational Foundation, which was the subject of a great commentary in Media Post. "A more diverse workforce, most believe, will result in better more effective marketing and advertising executions leading to broader consumer buy-in and generally better business results," writes Media Post columnist Richard Post. Amen! As I have long professed, diversity of thought can only be achieved with a diversity of people at the table working through strategy from the embryonic stage.

Given today's heightened sense of Black Pride among an influential, empowered younger generation, culturally-sensitive marketing, which should include a celebration of Black History Month, is imperative to brand success. If our dollars matter, so should our rich heritage and history.

Michelle Flowers Welch, founder of Flowers Communications Group, is a strong, vocal proponent of Black History Month.