Applying Internship Knowledge in the Classroom | 6 Tips from FCG Intern, Denajha Phillips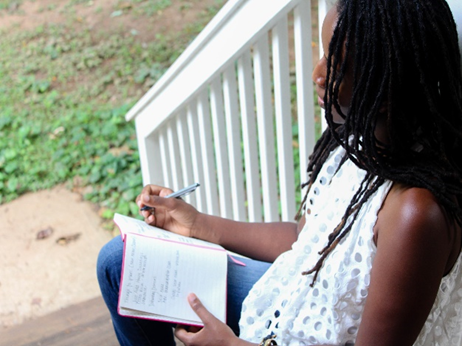 Many college students are now well-settled into fall semester courses, campus jobs and extra curriculars. Fellow summer interns: it seems like just yesterday that we were assigned to our undecorated cubicles and given the office rundown.
June marked the month that I became a temporary Chicagoan. But now, I'll always be a part of the FCG family. It was a great experience to live in the "Windy City" and work in the heart of downtown at FCG, soaking in all of the fast-paced culture that I could. And the buzz is true – FCG's people really are what make them great.
After such an amazing first PR and "agency life" experience, I thought I'd share some of my advice with current and future college interns. Here are a few easy ways to utilize the knowledge you gain during your internships as a resource throughout your college career:
1. Kudos Folder
Ever heard of a kudos folder? Well, if you don't know, now you know! In your mailbox, create a new folder and title it, "Kudos Folder." This folder should serve as the destination for all of the positive feedback that you receive from co-workers, managers, clients, etc. As aspiring young professionals, self-doubt and uncertainty can sometimes get in the way of continuing to chase our dreams. But this is a great way to reassure yourself and document your good work and appreciation. (And this is not just for internships. You can create this folder for college as well to keep track of kind words from employers and professors.)
2. Projects & Templates Folder
While you don't want to flood your desktop or mailbox with too many folders, a "Projects & Templates" folder is also a must-have – and keep it! Templates, articles and account project documents are great tools for your tool box. Being able to reflect back on and reference real-world projects in your classes, will be really helpful.
3. Word of the Day (WOD)
This may be my favorite tool: WOD. Industry jargon is used a lot in PR, and it can really confuse you if you don't do your research and ask questions. At the start of week one, a notepad and pen should be glued to your hands. In all of your meetings, jot down and keep a running list of these important words. Mastering this routine will help you prepare for the next semester of notetaking and retention. Plus, using these words back at school will prove you really know your stuff!
4. Saved Edits Folder
For PR, press releases and media pitches take time and thought, especially if you're looking to get some positive traction. Here comes another folder: this one consists of edited and revised versions of documents that can be super helpful in the long run. With this, not only are you able to see past mistakes, but it can also be used to measure and track improvement on your writing skills.
5. Advice Notebook
Since your notepad and pen are glued to your hands anyway, this one should be easy. During each day of your internship, the goal, should be to learn as much as you possibly can. I was lucky to be surrounded by extremely talented and like-minded individuals at FCG. So I've taken advantage of their wise words, and I gave them a special spot in my notebook. In such a fast-paced environment, it's easy to let this knowledge only live as spoken words, but it's critical to document this information to help guide and motivate yourself once you return to school.
6. Intern Plugs
That's right. Your fellow interns can truly end up being "the plug." When you get to know interns that share similar career goals, that's great networking. Discovering their strengths, involvement and goals can help to build and strengthen your own. The key is to stay in touch with these rising professionals who you may run into later in your career. Or, in some instances, you'll stay friends with these people post-internship. Lastly, remember that everyone has their own journey – it's not always a competition. You should encourage and help your peers to grow so that we all win!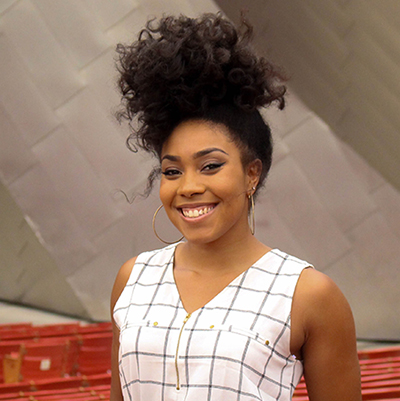 FCG thanks Denajha for her hard work this summer, and we wish her the best in a sure-to-be stellar career!