"Allow Me to Reintroduce Myself…"
"Allow Me to Reintroduce Myself…"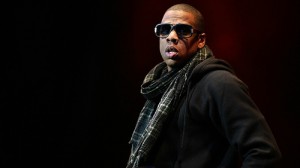 Jay-Z. Hated or loved, the name is recognized basically everywhere on Earth. He's a branding and marketing machine, as evidenced during the Roc-a-fella reign, through sales of his albums, and Rocawear. This guy's endorsement carries so much weight, that virtually everything he touches turns to gold—a characteristic every brand wants in a spokesperson. But, that's not the role he takes on. He goes further. He's a brand ambassador. Not only for companies and products, but for himself.  HP. Bing. Obama. The Nets. The simple association of his name with a brand creates immediate buzz, and elevates brand integrity. This is a man who, on his day job, amassed sales of 40 million (and counting), and through that and several other business ventures, has built an empire estimated worth $450 million, pretty much solely off the power of his personal brand. And again, whether you're a fan, or not even familiar with his catalogue, you have to salute someone who's come a long way and reps a brand with such staying power. I mean, going from Brooklyn's Marcy Projects to the cover of Forbes with Warren Buffet is a long way.
Throughout his career, he's never failed to impress. Who else could take Oprah to Marcy? So, this should really come as no surprise…but, this is really impressive—especially from a marketing, branding and engagement perspective. In promotion of his November 22nd release, The Hits Collection: Volume One, he chose the most visible platform to leverage and expand his influence: the Internet. This week, Jay-Z unveiled a website to support the release of his greatest hits, and additionally open himself up to a new audience of key consumers, who know only present day Jay. The website features four tabs separating each his eras, from 1989-present day. A history lesson, if you will. This is a case study in personal branding, expanding upon an already well-respected brand, and taking it to yet another level.
Clean design. Easy navigation. Twitter integration (fans from "The Beginning" era will catch the "Tweets is Watching" correlation). And so the Jay-Z brand grows. Continuing to support his statement that he's not a businessman…he's a business, man.
(Photo courtesy of NRK P3.)