A Great Pitch Never Grows Old
A Great Pitch Never Grows Old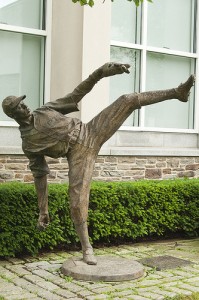 In the world of PR, we often find ourselves working against deadlines to develop and secure pitches for our client initiatives. These pitches are typically considered timely, as they are relevant to a specific campaign, or moment in time for our client. There are some cases, however, where we may have simply sent the right pitch, to the right person, at the wrong time.
As the year comes to a close, it would be a good idea to take a look at some of the pitches that are somewhat lingering in the universe. Ask yourself a few questions before completely nixing them, and moving on to the next pitch.
Taking stock…
The first question to ask is, "Did I pitch the correct person"? Identify the correct person before you craft your pitch. Know their style and voice; what they like or dislike. Also, be sure to capture responses. Go back and review the feedback. Determine if it was it a flat out "no," a "not interested," or more like, "this isn't what we're looking for right now."
Picture this…
Was the pitch presented in the best possible manner? Presentation accounts for more than most people believe. Your pitch should be picture perfect, in the sense that the editor should be able to visualize your idea.
Repurpose…
There is no better time to revisit old pitches than the end of the year. You can very-well reposition them and serve them up as potential opportunities for the New Year. Of course, barring that they will still be relevant to the client, the media outlet and, of course, the audience you're trying to reach.
Make it personal…
Another important note when pitching, is to remember to personalize the experience as much as possible. Reach out in between pitches to find out what they're working on; offer yourself as a resource for their needs. Phone calls also go a long way, even in this ever changing digital media landscape. You'd be surprised how one simple phone conversation could seal the deal on a pitch you've given up on.
C. Nicole Pierce is an Account Executive at Flowers Communications.
(Photo courtesy of NedraI.)