4 Tips for Stronger PR Writing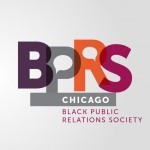 Recently, FCG had a chance to connect with other writers and PR professionals at the BPRS Chicago Writing Workshop for PR and Marketing. During the three-hour session, four main topics were discussed: developing key messages, writing for executives, social media writing and copy editing.
While a wealth of information was shared, here are four key points from each topic that writers should reference when developing that latest fact sheet or op-ed article:
When Developing Key Messages adhere to the five "C's" of communications:
Clear – Make it easy to understand and meaningful to the audience.
Concise – Ensure that messaging no longer than is necessary.
Consistent – Writing is delivered in a consistent voice, tone and style.
Correct – Make sure what your writing is factual and uses proper grammar, spelling, punctuation and formatting.
Compelling – Write messaging that is attention-grabbing for the intended audience.
Writing for Executives typically means drafting op-eds and/or bylined articles. It's important to note the differences between the two:
Op-eds are opinion based, while bylined articles are fact-based.
The tone of op-eds are personal, whereas bylined are more technical.
Op-eds are long form articles, timely and don't include much industry jargon or buzzwords.
Bylined articles can include bullets and readers are typically in the same industry, so jargon is more acceptable.
For Social Media Writing, it's important to keep in mind the three elements of voice:
Brand Identity is the brand's distinctive perspective, values, personality, purpose and relationship with the target audience.
Audience is the perspective from which a brand's story is seen, heard and understood.
Channel is the social media platform, which informs how and why you communicate to your audience
When Copy Editing, remember: Avoid clichés like the plague.
For communicators, writing is a fundamental skill set and these are just a few quick and easy ways to guide PR pros on how to become stronger writers.
Chevonne Nash is an account executive at FCG.