30 YEARS OF FLOW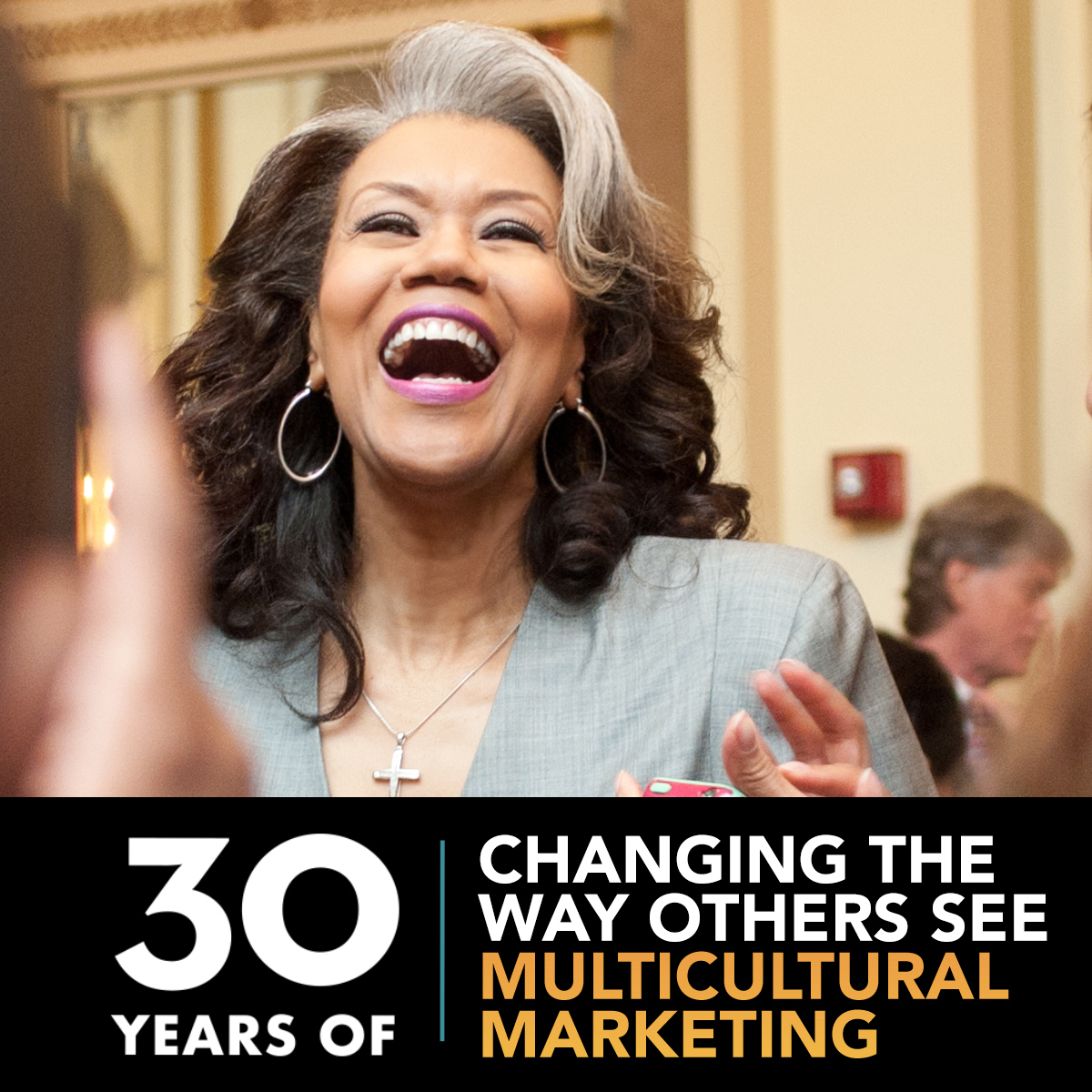 Today, Flowers Communications Group celebrates 30 years in business. More than 50% of new businesses don't make it after five years in business and 70% of business owners fail by their 10th year. Despite these odds, we've been blessed with remarkable longevity and three decades of award-winning work in multicultural marketing communications for some of the world's most iconic brands.
Throughout our journey, we've helped our clients recognize, value, celebrate, empower, and enrich Black and Brown communities through purpose-driven marketing that respects the rich culture and heritage of the diverse faces of today's America. One of the first campaigns we led in the early '90s brought HIV awareness and education to communities of color. We featured Latinas and Black women in ways that were pioneering. We told their powerful stories in ways that nobody had spoken about before. Storytelling through a multicultural, diverse, and inclusive lens that utilizes integrated marketing communications platforms lives at the core of FCG's strategic approach and has taken us from where we were to where we are now.
Corporate America is truly now "woke" and many companies have made both philosophical and structural changes in the way they do business. It's exciting to see brands directing billions of dollars toward programs that support minority businesses, facilitating more robust recruitment of diverse employees, investing dollars with nonprofit organizations, and being committed to much-needed initiatives that enhance the infrastructure of communities that have been marginalized. Flowers Communications Group was built for this moment in time. As a Black-owned, woman-owned firm, we are "walking into our season," to quote one of my favorite gospel songs. I see more decision-makers and change agents acknowledging and valuing the work we've done and the hard-fought battles we've endured.
When a client didn't want to spend dollars in African-American media so they wouldn't be categorized as a "Black brand" —we encouraged them to do the right thing. When a client said, "Black people already buy my products. Why do I need to talk to them?" —we encouraged them to do the right thing. When a client said their Hispanic budget was small because they weren't sure of the need, although the data said otherwise —we encouraged them to do the right thing. These are some of the situations and stereotypes that we've fought within the industry. The global social justice movement and fervor to dismantle institutionalized racism effectuated a quantum shift in social consciousness and moved the work we do to a heightened level. The eyes we've been trying to open are seeing. The ears we've been trying to get to listen are now hearing. And, the changes we've been advocating for are now starting to happen.
This year, we're celebrating a legacy that was built based on a pure love and ongoing passion for multicultural marketing. It's a legacy that, after 30 years, still stands as strong as it did the very first day I opened for business. I've known that I wanted to own my own business since I was a little girl —a Daddy's girl, whose entrepreneurial dreams were inspired and nurtured by my father. To celebrate our 30th year milestone in a meaningful, lasting way, we plan to help three small business owners to live their dreams through our 30-30-30 Campaign, which will provide $30,000 in cash, $30,000 in marketing support, and $30,000 in graphic design services. Our goal is to nurture their ideas and help them find their FLOW —the same way we found the strength, optimism, teamwork, and resilience that got us to where we are today.
Over the next year, we'll provide updates on our 30-30-30 Campaign and our work with these courageous small business owners. We'll also share some memorable moments, multicultural insights and perspectives based on our years of expertise, and interesting stories that capture both the joys and challenges we've experienced along our agency's rich, rewarding, and trailblazing journey.
Join us as we celebrate 30 years of FLOW!
Michelle Flowers Welch is the Chairman & CEO of Flowers Communications Group.