BLOOM
BLOOM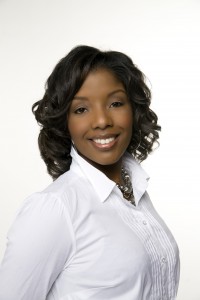 Last month, we at FCG made an announcement regarding the evolution of our leadership. At the kick off of our 20th anniversary, I was named President, with the goal of leading the company (and the industry, for that matter) into a new era of public relations.
So what does this mean? As a company, it means having the advantage of building upon a strong foundation laid by our Founder and CEO D. Michelle Flowers Welch, but not resting on our laurels. Before the holiday season last year, several of us shared a thought-provoking blog amongst ourselves entitled "evolve or die." And that's just it. We recognize as a brand that whereas twenty years is certainly a reason to celebrate, it's just not enough to have been in business twenty years. And while celebrating the past, we have to keep our eyes very focused on the future. And as much as we try to avoid the flowery analogies, we know what does not evolve will die, but what does evolve will bloom.
I've read a lot of editorials lately about multicultural communications. Should only boutique shops be hired to do it? How will it be impacted by census data? What are current trends within the ethnic segments? Will companies now make it a practice to lead with ethnic insights? All very valid questions, but the reality is multicultural communications isn't new. What's new is that the segments within this category have continued to evolve and thrive, and as a result, are now viewed as viable customers, credible media sources and savvy communicators.
So what does evolution look like? Evolution is bridging the gaps – quickly and effectively. It's raising the bar to be more creative, more mobile and more digital – more often. And, it's not being afraid to take the risks that come along with this. Evolution is investing in the cream of the crop personnel who at all levels can deliver great work with immeasurable return on investment. It's the rejection of complacency and the bold embrace that change is good and often mandatory. Evolution is constantly retooling, and when necessary reinventing, to lead the pack.
As an agency, we are proud of who we are, but continue to push ourselves to be better. We strive to be a better partner to our clients, a better employer to our people, a better resource to our industry and a better supporter and participator in our communities. Part of evolving is recognizing there is work to be done, but being up for the challenge. At FCG, we want our client partners to stay with us and come into our doors not just because they want to connect with ethnic consumers, but because they recognize that these consumers are a part of the fabric of who they are and what they stand for.
On a personal note, this is a serendipitous moment for me because FCG was my very first full-time employer out of college. After several years, I left to go do other things and returned in 2008 as Managing Director. So I know firsthand the promise, creativity and sheer opportunity we have as a brand. Each of our clients is personally dear to me. As is our staff, and the desire to make a meaningful impact on and contribute to our industry. I am proud to be the president of Flowers Communications Group and look forward to the challenge and once-in-a-lifetime opportunity to charter a vision that will help us evolve—and bloom—over the next twenty years and beyond.